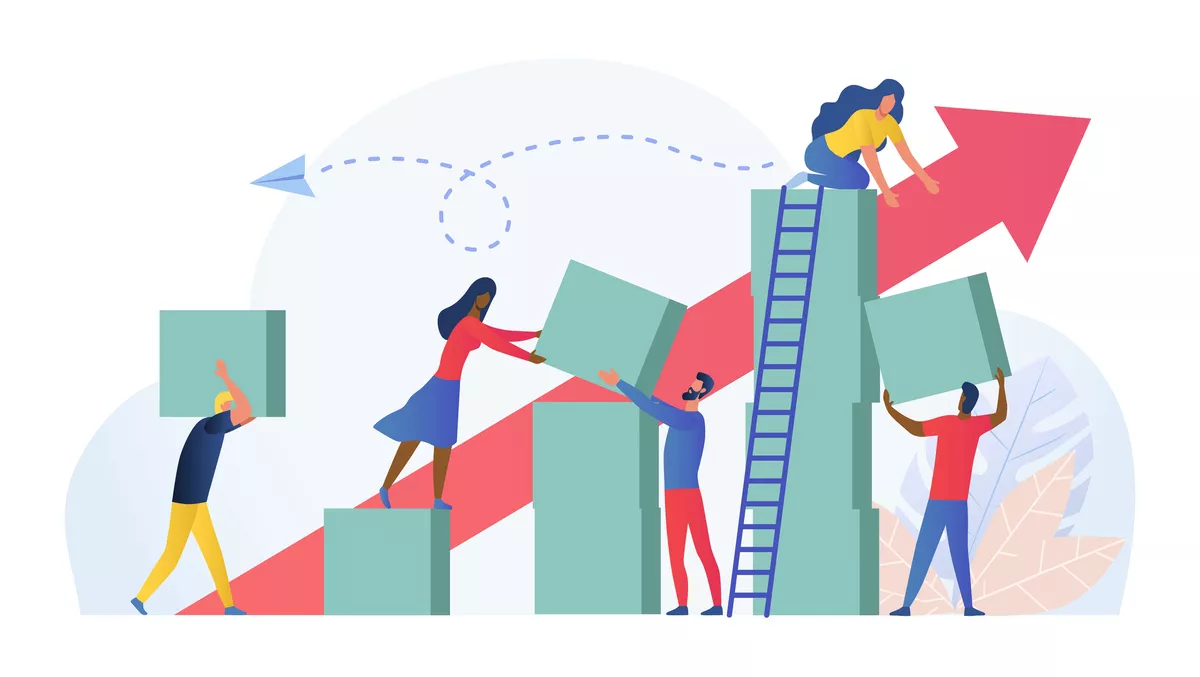 Tech job moves - EOS, Rubrik, SAP, Talent, Verizon & Zoom
We round up all job appointments from June 2-8, 2022, in one place to keep you updated with the latest from across the tech industries.

11:11 Systems
Marc Beder has been appointed as APAC regional director. He will be based in Sydney.
Following 11:11's acquisition of iland, where he previously held the role of solutions architecture vice president, Beder will spearhead the company's growth and expansion efforts in APAC.
In this new role, Beder will lead the region across all of 11:11's business activities, including sales, channel, support and service delivery, alongside EMEA and APAC marketing director Samantha Daniels. The team will focus on driving success in the cloud for partners and customers alike.
"As demand for our services grow globally, we are thrilled to deepen our footprint in APAC with the appointment of Marc Beder to Regional Director," 11:11 Systems COO Keith Coker says.
"Marc will work in lockstep with his very talented team to understand the needs of our customers in Australia.
"Along with the team, he will translate those needs into successful cloud, connectivity and security projects that will significantly improve business operations and innovations in our customers' businesses."
A highly accomplished and driven technology leader, Beder has over 18 years of experience covering many aspects of IT, including strategy, enterprise architecture, solution architecture, product development, project and service delivery and commercial modelling.
Daniels has a proven track record in enterprise marketing, channel marketing and brand communications management across Europe, Middle East, Australia and Asia Pacific for B2B and B2E segments.

Dortronics
Skip Burnham has been promoted to national sales manager. Burnham joined Dortronics Systems in 2016 as A/E sales manager to coordinate consultative sales efforts through architects, engineers and specifiers.
In his new role as national sales manager, Burnham will coordinate sales activities with Dortronics sales reps, resellers and distribution partners.
"Skip has proven to be a valuable addition and asset to Dortronics since joining the company, helping us to cultivate and build relationships with consultants and A-Es that specify door control products," Dortronics president John FitzPatrick says.
"As national sales manager, Skip will apply his tremendous wealth of knowledge and field expertise to strategically manage Dortronics sales activities with our network of sales representatives, reseller partners and key accounts."
Burnham has more than 25 years of sales and technical experience with an extensive background in pharmaceutical labs and cleanroom environments.
He is also an active member of the Construction Specification Institute and holds a Construction Documents Technologist certificate.
Before joining Dortronics, Burnham was with DB Technical Sales.

Elsewhere Partners
The company has appointed two distinguished software industry leaders to its growing team: Hannah Johnson as chief talent officer and Sean McDonell as head of investor relations.
In their new roles, Johnson will lead the advancement of Elsewhere's extensive operating advisor network and work closely with the firm's growing portfolio on talent initiatives, while McDonnell will manage fundraising efforts, limited partner engagement, private equity firm relationships and marketing initiatives.
"Our team, portfolio companies, and our LPs will all benefit from the addition of proven leaders like Hannah Johnson and Sean McDonell," Elsewhere Partners founder and partner Chris Pacitti says.
"The Elsewhere Partners model puts a strong focus on the power of talent and collaborative partnerships, and their enthusiasm is infectious," Johnson says.
"I'm excited for the opportunity to provide tremendous advantages for the Elsewhere network by making the right connections to help software innovators scale their businesses and ensure each member of our investment team and extended network can continue to take pride in their work.
"Joining a team that truly values the critical role talent acquisition and retention plays across its portfolio is invigorating," Johnson adds.
"The growth equity market has evolved significantly as it has matured, but the success of the investment model has led fund managers to move up market, creating a significant and persistent gap at the lower end of the software segment, which Elsewhere Partners aims to fill," McDonell says.
"After getting to know the Elsewhere team, it became clear we shared a joint vision for how to best take advantage of the changing market dynamics.
"I'm looking forward to this next chapter and hope to help limited partners see the same opportunity with this strategy that we do.
"I'm also excited to continue my relationships within the sponsor universe as Elsewhere looks to expand its network of potential recapitalisation partners and portfolio company buyers."

EOS
Shane Geisler has been appointed as its inaugural chief information officer.
Geisler, an innovative, cloud-native IT executive, will bring to EOS' executive leadership team over 15 years of experience in leading the end-to-end delivery of secure, scalable, cost-effective ICT systems in a range of organisations, including large multinationals and the federal government.
An expert in digital transformation and technology solutions that measurably improve corporate governance, productivity, profitability, and employee engagement, Geisler will assume oversight of the EOS group's global ICT capability.
In his role, he will work closely with the executive leadership teams of each of EOS' business areas to fully align the company's ICT strategies and systems with its corporate objectives, as well as streamline, formalise and modernise ICT operations across the company and ensure that EOS is adopting a proactive defensive stance in relation to the rapidly evolving cyber-security threats it faces.
Geisler joined EOS in 2020 and has previously acted as the Canberra-headquartered company's IT Program Manager and Head of Global ICT. His elevation to the CIO position comes in the wake of a range of notable achievements in those roles.
"I am honoured to become the inaugural CIO of a growing multinational business," Geisler says.
"It's an exciting time to be part of EOS, and I'm looking forward to leading the technology transformation of our company into an agile, cloud-first market leader with operations across four continents," he adds.
"The CIO role is critical to ensuring our expanding global business needs are facilitated via modern and effective IT and cyber-security services," EOS group chief operating officer Pete Short says.
"Shane has effectively undertaken a three-year assessment for this demanding role, and the EOS board and executive leadership team are confident that he will do a great job."

Meltwater
The company has made three new senior appointments to lead its marketing, talent acquisition and legal functions.
Upali Dasgupta steps into the role of marketing director to build out Meltwater's marketing function, manage its strategic brand direction and drive business growth via integrated marketing programs. She brings over 18 years of rich experience, spanning a range of roles at leading technology brands across Asia-Pacific, including Hootsuite, LinkedIn and Sitecore.
Alissa Sargeant has been appointed as the head of talent acquisition, with over a decade of experience in HR roles at companies including Thermo Fisher Scientific and NCR Corporation. She will lead Meltwater's efforts to ramp up talent recruitment across the region, powering up the business for a new phase of growth through exciting new initiatives.
Rounding out the new hires is Anthony Herman, who joins the team as head of legal, bringing nearly two decades worth of experience in technology and commercial law at companies like SAP and ClickSoftware.
Dasgupta will be based out of Meltwater's APAC headquarters in Singapore, while Sargeant and Herman are based in Sydney and Melbourne, respectively.
The new hires come amidst a period of strong growth for the company, following a series of key acquisitions and client wins in the past year.
"Over the past few years we've seen exponential growth within the APAC region, and these senior appointments will play a strategic role as Meltwater navigates its next phase of growth," Meltwater APAC executive director David Hickey says.
"We are excited to be expanding our capabilities, and will continue to offer high-quality, bespoke and integrated solutions catered to localised needs for our current and prospective clients."

Mighty Ape
Gracie MacKinlay has been appointed as Chief Gorilla.
"It's such a privilege to be given the opportunity to lead this iconic NZ brand," MacKinlay wrote in a LinkedIn post.
"Simon and Vicki Barton, the amazing creators of Mighty Ape, have invested their heart and soul into building this business over the last 20 years.
"Starting from three cupboards of games in a garage to our 10,000sqm distribution centre today serving millions of customers.
"I was lucky to be part of the exciting journey for the last decade and look forward to continuing their legacy in our future chapters – eCommerce is only just getting started!"
Additionally, Simon Barton will move into the role of Chief Financial Gorilla/chief financial officer while mentoring MacKinlay.
"We have an incredible team at Mighty Ape, some of the smartest and most passionate people I've ever met," MacKinlay adds.
"Thank you, Mighty Apers, for your hard and smart work that made us who we are today.
"Thanks to the Kogan team. During the last year and a half, we have worked on several projects and achieved outstanding results with our group synergy. I'm very excited about the possibilities going forward: 1+1=3!
"And of course, I'd like to thank all our customers and business partners who believed in us and supported us over the years. We will strive for continued improvements to build great services for many years to come.
"Onwards - upwards for the future of Mighty Ape!"

Plume
Salesforce founding board member Magdalena Yesil, former Medallia executive vice president and CFO Roxanne Oulman and former Comcast CTO Tony Werner have been appointed as independent directors to its board.
"As a founder and entrepreneur, I not only look for great technology that customers love, and a talented team, but also the opportunity to create an entirely new category," Yesil says.
"Plume has created a new category that is redefining consumer experiences in smart spaces, and I'm thrilled to be a part of this ambitious group of people."
​"Looking through the lens of cloud services and finance, I was very impressed with the high growth SaaS business Plume has built to date," Oulman says.
"I am thrilled about the opportunity to collaborate closely with such a talented team, and look forward to rolling up my sleeves to help them hyper-scale across a number of vectors," she adds.
"I've long shared Fahri's vision, and appreciated Plume's ambitions in reconstructing residential and small business service bundles," Werner says.
"Today, over 95% of home devices, ranging from personal computers, e-readers and tablets to the exploding number of IoT hardware, connect to broadband over WiFi.
"The one thing they all have in common is the critical need for high performance, reliable and consistent connectivity over an unlicensed, wireless spectrum.
"Plume is revolutionising connectivity and the smart home experience with an open platform, hardware agnostic approach.
"I am excited to continue partnering with Fahri, and help the Plume team achieve their goals in transforming smart spaces globally."
"I couldn't be more excited and honored to welcome Magdalena, Roxanne and Tony to Plume," Plume founder and CEO Fahri Diner says.
"They each bring unique skill sets, professional networks, and valuable perspectives to help propel us to new heights."

Qrious
Christopher Laing has been promoted to the role of chief technology officer, accelerating the strategic direction of Spark Business Group's AI and data analytics specialist business and driving data-led transformation for New Zealand enterprise.
Qrious CEO Stephen Ponsford says Laing's software-and-systems approach to innovation will help New Zealand's largest data partner move more Kiwi businesses up the data analytics maturity curve.
"Qrious is a champion for data-driven innovation and true organisational transformation, and Christopher aims to fully embed an end-to-end mindset into our consulting, where the value of data is maximised, insights are unleashed, and tangible outcomes are actually realised," Ponsford says.
Laing hopes to embed the right 'systematic' mindset and culture into Qrious' customers.
"Some New Zealand businesses aren't realising their full productivity potential; my goal is to accelerate the data-driven productivity journey for as many Kiwi enterprises as possible," Laing says.
"Many companies struggle to use AI and convert data into actionable insight, too often they see the insight as the end game.
"We help them to instead adopt a systematic approach that leverages the capabilities of modern software engineering, artificial intelligence, and IoT (Internet of Things) to fundamentally transform their business. I want to help make the 'transformation' buzzword a reality for businesses across New Zealand."
Laing aspires to play a part in building world-class software engineering in New Zealand and to push the whole industry to produce technology that competes with the best in the world in terms of quality.
Laing is most excited about the power of data to further modernise New Zealand's traditional industries where 'raw' geographical elements pose challenges such as forestry, agriculture, aquaculture and viticulture – and believes bespoke software is vital for progress.

Rubrik
Chris Krebs has been appointed as chair of its new CISO Advisory Board.
In this role, Krebs will create and lead a strategic CISO advisory board to help private, and public sector organisations tackle the unprecedented growth of cyber attacks, including ransomware.
"Chris has experience navigating and resolving some of the most significant cyber attacks of the decade and is uniquely positioned to chair this new CISO Advisory Board," Rubrik CEO and co-founder Bipul Sinha says.
"Together, we will resolve the cybersecurity dilemma every government and organisation faces."
In his new role, Krebs will work with Rubrik to assemble some of the nation's top CISOs across multiple industries, from healthcare to critical infrastructure to financial services and others.
With a focus on the future of cybersecurity, the mission of the board will be to facilitate information exchange and thought leadership in data security and deliver key insights to guide Rubrik's data security product innovation.
"Rubrik is defining the future of data security. I'm excited to be working closely with Rubrik to recruit top information security experts and practitioners to fight cybercrime and shape a more secure and resilient digital future," Krebs says.
Members of Rubrik's CISO Advisory Board will be selected based on their Industry expertise, current position, and contributions to advance cybersecurity throughout their career.
Rubrik is committed to building unparalleled cybersecurity and cyber policy expertise. The company recently announced Michael Mestrovich as its new chief information security officer, who most recently served in the same role at the CIA.
Rubrik also expanded its board of directors over the past year to include Cisco CFO Scott Herren, who is a member of the NZTech Board and AI Forum Executive Council, and Puppet CEO Yvonne Wassenaar.

SAP New Zealand
The company has made two new senior hires to its Wellington-based Public Sector team: Nick Olney as senior industry advisor and Tim Ellis as senior account executive.
Olney joins SAP following a 30-year career with the New Zealand Defence Force (NZDF) and brings his strategic leadership experience and unparalleled knowledge of NZDF and the wider public sector.
Ellis will be focused on customers in the defence and security sector. He brings extensive knowledge of the technology sector, experience in leadership roles and a solid understanding of the New Zealand public sector.
Previously he was program director at AI-enabled data-to-knowledge company Babel Street, where he collaborated with defence, intelligence, law enforcement, and elite sport organisations.
"As Aotearoa's public sector seeks to run smarter, faster and more sustainably, we are thrilled to have these high-calibre hires join our team to help accelerate the digitisation of government agencies across the country," SAP New Zealand public sector director Nick Quin says.
"Both Nick and Tim bring a wealth of leadership and management experience across high performing teams, technical expertise, as well as deep relationships across the public sector. We're confident our public sector customers will reap the benefits, with our broadened team and aligned approach helping them become truly intelligent enterprises and build for a better future," he adds.
"We have bold ambitions for the year ahead, coming off a highly successful 2021," SAP New Zealand managing director Adrian Griffin says.
"Nick Quin and the Public Sector team are driving a fantastic programme with both local and central government, and it is exciting to bring two new highly experienced resources into market to assist our customers."

SEON
The company has hired Matt Davies, formerly Splunk customer marketing vice president, as its new chief marketing officer in a move that highlights the company's marketing-first approach to business development.
The hiring underlines the company's ardent belief in the benefits of well-executed marketing strategies within the B2B business sphere.
Davies joins SEON's broader C-suite team as it launches multiple new products and use cases, alongside a further growth in the company's core capabilities. To support these endeavours, Davies will take an integrated, data-driven, creative, customer-focused product-led approach to marketing and growth largely unexplored in startups.
"I'm proud to have the chance to work at SEON and to help the company as it continues its exciting growth journey," Davies says.
"SEON is committed to doing things differently, which is always an exciting proposition as a marketing professional.
"It's a company that's comfortable being uncomfortable, which is the same for me. Together, we now have an opportunity to build something really exciting that will benefit so many people."
"Matt is an accomplished figure in the software and SaaS space and couldn't fit the culture we've developed here at SEON any better," SEON chief commercial officer Jimmy Fong says.
"If you look across his career, he's played a crucial role in helping other companies reach that next stage of development.
"For some, it might seem risky to leave a post-IPO business for a scrappy startup, but for us it underlines Matt's inherent understanding of SEON's core value."

Symbio
Giorgio Mihaila has been appointed as chief executive of its Communications Platform as a Service (CPaaS) division and will join the company on July 1 2022.
Mihaila is a highly qualified CPaaS expert with deep technical experience and a proven track record driving growth across international teams.
Based in North America, Mihaila's focus at Symbio will be to drive the company's CPaaS strategy, directly contributing to Symbio's vision to have 100 million numbers on network by 2030.
His leadership and deep knowledge of the Asian market will also be valuable in contributing to the execution of Symbio's expansion in the APAC region.
"We are extremely pleased to be welcoming an executive of Giorgio's calibre as the head of our CPaaS division," Symbio co-founder and CEO Rene Sugo says.
"Giorgio truly is a champion of cloud technologies and strategy, and we look forward to leveraging his continued enthusiasm for CPaaS to drive growth and further innovating our capabilities at Symbio," he adds.
"I am thrilled to be joining Symbio and look forward to working with the team at this exciting time in its growth trajectory," Mihaila says.
"There exists a huge opportunity, particularly in Asia, to work with customers to integrate real-time communication into their businesses.
"I strongly believe in the central role CPaaS plays in the future of connectivity.
"Symbio's ambitious strategy and impressive global client base provide a unique opportunity for growth in the APAC region.
"I believe my experience, together with the fantastic team Rene has built, positions me well to lead this division through its next evolution of growth."
Mihaila's appointment completes Symbio's SaaS executive appointments with Jon Cleaver leading the Telco as a Service business and Iain Falshaw leading the Unified Communications as a Service business.

Talent
Georgia Kelaher will be joining the company as global chief people officer, effective immediately, and Megan Woodbury will be joining the company as global chief financial officer, effective from July 1, 2022.
Current global chief financial officer Yaron Segal will transition into a global chief commercial officer role effective from July 1, 2022.
Both Kelaher and Woodbury will work closely with Talent global CEO Mark Nielsen, and the wider Talent team, focusing on the growth of the company both domestically and internationally.
"I'm honoured to be joining the Talent team at such an exciting stage of growth. The collective passion and shared vision really drew me to Talent," Kelaher says.
"I'm looking forward to continuing to build on Talent's global success and growth, where our people talent can thrive and continue to create a better world of work," she adds.
"I am thrilled to be joining the Talent team at such an exciting time in the company's growth. I am looking forward to leveraging my experience to provide value to the business and the talented individuals that make up the Talent team," she adds.
"After being in the Global Chief Financial role for 7 years, I am excited to be moving into a new role to further drive the growth of the business," Segal says.
"I also look forward to working with Megan and Georgia and ensuring they are both seamlessly inducted into the business."
"As we take Talent to the next level with increased market share, new service streams, and continued globalisation, I believe the addition of Megan and Georgia and realignment of Yaron's role, provides Talent with the executive bandwidth to capitalise on new opportunities and deliver on our ambitious future strategy," Nielsen says.

The GrowHub
Royal Highness (HRH) Prince Abdul Qawi of Brunei and Paddi Creevey OAM, ex-Chair of the Peel development commission have joined its board of advisors.
HRH Prince Qawi will be advising The GrowHub on its expansion into Southeast Asia, Western Australia, and in development of technology to aid in food sustainability, traceability, and carbon offsets.
HRH Prince Qawi also lends his expertise in Halal certification to the company, a key marker in The GrowHub's strategy with the global Halal food market projected to grow at an estimated 17% CAGR from 2022 to 2022 and reach a value of about $3 trillion by 2026.
Paddi Creevey is the former Mayor of the City of Mandurah and the ex-Chair of the Peel Development Commission, responsible for the overall economic development of the Peel region of Western Australia.
In her capacity, Creevey will help to ensure a smooth integration between The GrowHub's operations in FIPWA and other stakeholders in the region.
"We are delighted to have HRH Prince Qawi and Paddi join us as strategic advisors. Their vast combined experience will help us accelerate and reach our goal of meeting Asia's rising demand for quality, traceable food, faster," The GrowHub CEO Lester Chan says.
"The challenge caused by counterfeit food is global in nature and causes a huge detrimental impact on local communities and economies. Beyond the financial downsides, it is particularly concerning as it poses a health risk to the people who consume them. Increasingly, consumers are seeking provenance of their food and food traceability is important to establish consumer confidence in the brand," HRH Prince Qawi says.
"The GrowHub's blockchain technology allows us to do just that and trace the farm-to-fork approach. Additionally, it has also received the endorsement from the Western Australian government and these standards fuel my confidence that The GrowHub's sustainable and innovation-focused framework will benefit the local communities in Southeast Asia," he adds.
"It is a privilege to be involved in The Growhub's commitment to the Western Australian Food Innovation Precinct, it is a game changer for the Peel Region and WA. It enables our producers of premium products to contribute to the many markets Grow Hub Innovation Company has developed to ensure that quality food is available to meet increasing demand," Creevey says.
The vision, commitment and innovation of The Grow Hub links local producers with international markets seeking quality products with a strategic export partner. This exciting development will only continue to grow as new technologies contribute to this important farm to table initiative."

The Technology Business Management (TBM) Council
The company has elected new members to its board of directors, including BECU chief technology - transformation officer Fumbi Chima and Equifax technology and security senior vice president and chief financial officer RJ Hazra.
"TBM provides a vision of how technology and business executives work together, but more importantly, it turns the vision into action," Chima says.
The expansion of the TBM Council Board of Directors brings new perspectives, but long-time TBM expertise to the group.
"We want to make sure we continue to source standard TBM knowledge supporting the vision of TBM from a broad range of industries and leadership voices," TBM Council general manager Eileen Wade says.
"The new additions to the board will expand its diversity of thought and experience."
At the recent 10th Annual TBM Council Board of Directors Invitational, the board announced the latest evolution of TBM to meet the challenges of the modern enterprise.
The new APAC and EMEA Regional Advisory Boards were set up as part of the TBM Council's commitment to supporting its diverse global membership with leadership and initiatives tailored to local trends and needs.
The APAC board is co-chaired by ANZ technology group executive Gerard Florian and KPMG Australia CIO Craig Wishart. Board members include representatives from CenITex, eHealth NSW, Macquarie Group, Services Australia, Woolworths Group and the Commonwealth Bank of Australia.
The regional boards meet every quarter to set the agenda for their branch of the Council and use their expertise in TBM implementation to provide education and guidance to members on key IT finance topics.

Tower Insurance
Greg Moore has been appointed as chief digital and data officer.
Moore comes with over two decades of experience in the digital and data sector and has worked across a range of industries such as insurance, telecommunications, motoring and tourism.
His previous roles include as 2degrees Mobile chief digital officer, and Royal Automobile Club of Queensland head of digital services, as well as Cellnet Group chief information officer.
Tower Insurance began in Dunedin, New Zealand, more than 150 years ago and now operates in nine countries across the Pacific.
The company offers a range of insurance such as contents, car, house, pet, travel and business and has won awards for its offerings, most recently General Insurer of the Year 2022 by its industry peers and Tower's car insurance policy also received two Canstar Awards for 2021 Car Insurer of the Year and Outstanding Value.

Verizon
Sowmyanarayan Sampath has been appointed as Verizon Business executive vice president and CEO, effective July 1, 2022.
He will succeed Tami Erwin, who will assume the role of strategic advisor to the CEO until the end of 2022.
Sampath will report directly to Verizon chairman and CEO Hans Vestberg.
"Sampath brings more than two decades of experience in digital transformation and critical network infrastructure on behalf of business customers to his new role at Verizon, plus extensive knowledge of products and their role in powering enterprise growth and global security," Vestberg says.
"I am proud of the Verizon Business team's drive and continued growth as part of our customer-facing transformation model.
"Given Sampath's distinguished Verizon tenure, this will be a seamless transition and I expect him to continue the business momentum."
Sampath joined Verizon in 2014 as business transformation senior vice president and, over the years, has served in several strategic roles within the company, including consumer and enterprise businesses chief product officer and Verizon Media Group chief financial officer, before becoming global enterprise president.
Sampath currently serves as Verizon Business chief revenue officer and has been a decisive driving force behind the organisation's commercial success, its culture of shared success and relentless focus on customer needs.
"I come to this role from a very diverse background, a mindset to constantly learn and a mission to lead with kindness and integrity during this critical moment of radical digitisation for our customers," Sampath says.
"The Verizon Business team is absolutely the best in the business, and I am committed to ensuring we continue to build on the momentum and success we have shared together thus far.
"The time is now to disrupt the industry and stay laser-focused on transformational outcomes for our customers and how Verizon serves their needs."

Zoom Video Communications
Matthew Saxon will join the company as chief people officer, effective immediately.
Saxon brings more than 20 years of experience in human resources and people operations. He was most recently Meta people operations vice president and previously Humana compensation, HR operations, and shared services senior vice president. Saxon will lead Zoom's people experience team and report to chief operating officer Aparna Bawa.
Saxon will help Zoom's continued growth and help scale all elements of the organisation, including culture, organisational design, talent acquisition, engagement, training and development, employee experience, and infrastructure.
"Our Zoomies are at the core of everything we do, and we know that having the right leader in place to help shape the future of Zoom's workforce will allow us to better serve our customers' evolving needs," Bawa says.
"We are excited to welcome Matthew, who has a deep understanding of the complexities today's workforce is facing, and we are confident that his skill set will help elevate and strengthen Zoom as we navigate the next phase of work together," Bawa adds.
"I was drawn to Zoom's clarity in its core value of care. It is obvious in everything the company does, but most importantly, it's clear the leadership team genuinely cares about employees," Saxon says.
"Zoom has completely transformed the way people and businesses connect, and I'm excited to help drive the company forward by elevating and advocating for our employees.
"Together, Zoom will continue to lead and demonstrate how companies can thrive to drive successful business outcomes."