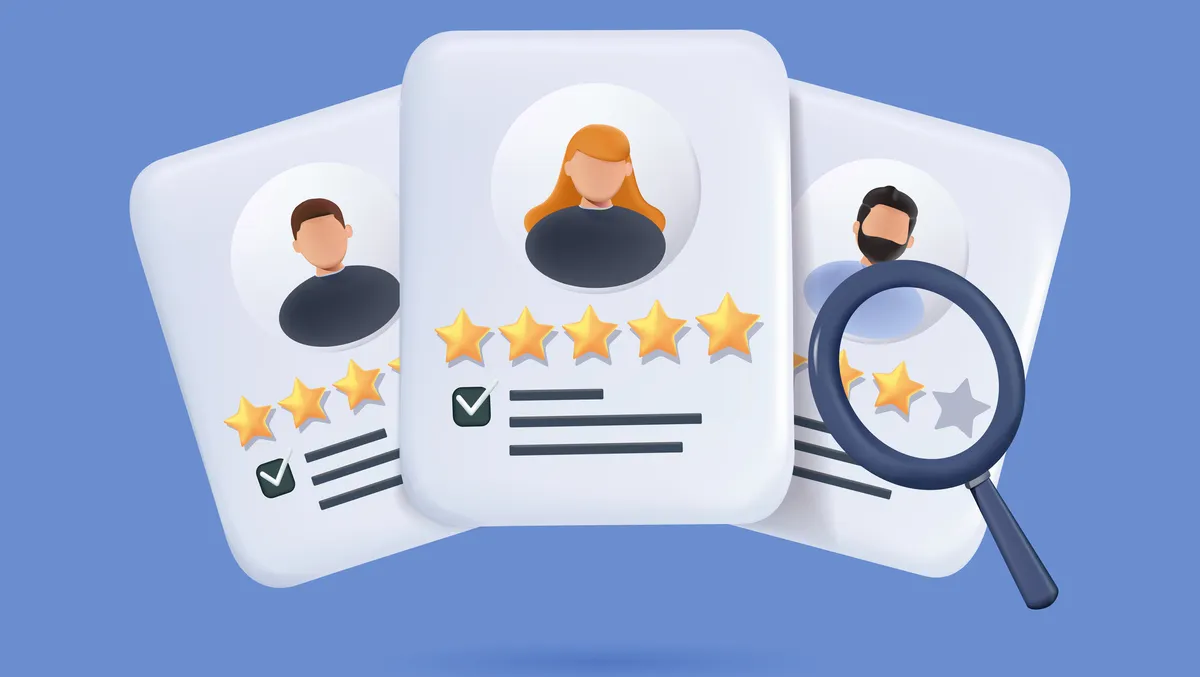 Tech job moves - Telstra, NEXTGEN, Qualtrics & Seismic
We round up all job appointments from August 18 - September 2, 2022, in one place to keep you updated with the latest from across the tech industries.
Australia Tower Network (ATN)
Sue O'Connor as the Independent Board Chair.
O'Connor brings a breadth of experience in both Board and business leadership having served as a Chair, Director and senior business leader in ASX Top 10 and global companies as well as high-profile statutory authorities and Not for Profits.
She has extensive experience in critical digital infrastructure having worked in executive leadership roles in the technology sector for over 25 years, including 13 years as a Senior Executive at Telstra Corporation. Sue's experience in technology dependent companies and ESG has delivered sustained value to the organisations she has been involved in, the customers and communities they served, and the environment they operated in.
In her role as Independent Chair, O'Connor's primary focus will be on ensuring the business continues to deliver value to its customers and shareholders through a focus on customer outcomes, operating excellence and innovation. She will also be providing leadership and valuable insight into new investment opportunities needed to support emerging customer needs and ATN's future growth ambitions.
"It is an honour to be appointed to the board of ATN. Digital infrastructure is a critical enabler for
communities and organisations. I am excited by the role that ATN can play in accelerating the
deployment of digital infrastructure to improve the lives of communities and customers and deliver the services in a sustainable manner," states Sue.
O'Connor currently sits as Chair of Yarra Valley Water and is a Director of CDC Data Centres, Mercer
Superannuation and ClimateWorks Australia, as well as President of Bush Heritage Australia.
With a Bachelor of Applied Science and a Graduate Diploma of Business Management, she is a Fellow of the Australian Institute of Company Directors and a member of Chief Executive Women.
Beyond her passion and strong contributions across business, Sue has a matching creative side, using her skills in photography to promote conversations about the environment and our connection to it.
ExtraHop (US)
Four new leaders have been appointed to its executive team: Matt Parson as chief financial officer (CFO), Christine Nurnberger as chief marketing officer (CMO), Lauren Zajac as chief legal officer (CLO), and John Hoffman as chief people officer (CPO).
These seasoned executives bring exceptional experience helping public and private B2B technology companies rapidly scale for long-term growth and success.
"ExtraHop is at the forefront of the transformation taking place in network security. Legacy perimeter- and rules-based approaches that have long failed to prevent intrusion are giving way to a new breed of technologies that harness AI and behavioural analytics to detect, hunt, investigate, and respond to the most advanced threats," said Patrick Dennis, CEO, ExtraHop.
"We are here to reinvent a market, and the knowledge, industry expertise, and skills of these new leaders, added to our dynamic team of existing executives, will help accelerate ExtraHop into our next phase of growth and capitalise on this incredible opportunity."
As CFO, Parson will oversee the company's financial operations with an eye toward bringing public-market discipline to ExtraHop. He was most recently CFO at Paymentus, a publicly traded SaaS-based payment solutions provider. Parson also spent 12 years at Red Hat where he helped the infrastructure software company realise exponential growth across a number of roles in the organisation.
As CMO, Nurnberger will focus on growth and marketing strategies to help ExtraHop tap into new global markets and expand in existing markets. She is known for her metric-driven and collaborative approach to marketing that builds alignment across the business and delivers growth. Most recently, Nurnberger spent eight years as the CMO at Bottomline, a leading provider of business payment automation and digital banking solutions.
As CLO, Zajac will oversee all ExtraHop global legal, ethics and integrity, and compliance strategy and operations. She spent the past 15 years at Workhuman where she led all legal, compliance, and data protection functions. Zajac also has served as general counsel for a broad mix of high-growth technology companies.
As CPO, Hoffman will guide ExtraHop people functions, including human resources, global recruitment, and talent acquisition. He has more than 20 years' experience building and enabling world class technology teams. Most recently, Hoffman was chief people and productivity officer at Alvaria.
Mazars (Asia)
Lok Yung Hui has been promoted to Audit Partner to spearhead the firm's audit innovation and transformation initiatives and welcomes a new Director Gavyn Ng with the hope to bolster its financial advisory practice in the region. With effect from September 1 2022, the new appointments will serve to underpin the firm's ambitious growth plans for the year to come.
Rick Chan, Managing Partner and Head of Audit - Assurance APAC said: "It gives me great pleasure to announce two new leadership roles at the start of our new financial year.
"Congratulations to Lok Yung Hui for achieving this new career milestone. Yung Hui is an accomplished professional who has been instrumental in developing our IT Audit initiatives. This promotion speaks to his exceptional audit expertise as well as our firm's excellent opportunities for rapid career progression.
"We are also thrilled to welcome Gavyn Ng to Mazars. He brings with him a wealth of experience in M-A and business valuations that will help to drive greater impact for our clients. This is an incredibly important appointment to bolster our valuations practice, where we see significant scope for future growth.
"At Mazars, we are committed to attracting and retaining the best talent. Both Yung Hui and Gavyn's expertise will prove to be invaluable to the team and our valued clients."
NCS (Singapore)
The company has created a new Enterprise Strategic Business Group (SBG) and the appointment of industry veteran, Mr Alfred Goh, as Managing Partner to lead the SBG with effect from 16 September 2022. Reporting to Mr Ng Kuo Pin, CEO of NCS, Goh will be responsible for bringing together NCS' Healthcare, Transport, Financial, Industrial and Commercial client service units and service organisations like applications, and infrastructure to accelerate NCS' growth momentum in the enterprise space.
Most recently, Goh was the Chief Executive Officer of DHL Supply Chain for Southeast Asia and before that, the President and Chief Executive Officer of DHL Supply Chain Japan
and Korea. He brings with him 18 years of global and regional industry expertise in leading B2B enterprise growth, capturing emerging markets and expanding regional growth. Prior to this, Alfred was with Accenture advising public and private sector clients
on large-scale Enterprise Resource Planning and Application Maintenance Services Outsourcing projects, as well as the roll-out of finance shared service centres in Asia Pacific.
Commenting on the appointment, Mr Ng Kuo Pin, CEO, NCS said, "I'm pleased to have Alfred on board to lead the charge for enterprise growth. He is joining us at a time when we are experiencing new growth and strong demand for technology expertise and solutions from both the enterprise and public sectors. His wealth of experience will strengthen the current leadership bench and advance our growth in the enterprise sector. Through a dedicated Enterprise SBG and synergies from our core capabilities of applications, infrastructure, engineering, cyber and NEXT services, NCS will be able to better serve our government and enterprise clients."
The new Enterprise SBG follows the successful establishment of two other SBGs earlier last year, Gov+ and Telco+, that focus on NCS' growth in the government sector and scale in the telecommunications business. This development furthers NCS' transformation growth plans to become a regional technology services powerhouse in Asia Pacific.
Alfred Goh said, "I am honoured to join NCS to lead the Enterprise SBG agenda. As the world is going through technological transformation, it is exciting to be with the best team to partner our regional enterprise clients in the adoption of new digital, data, cloud and platform services, and ignite new possibilities."
NEXTGEN (Australia)
Mick Lehmann, CSC has been appointed as its General Manager Government, based in Canberra. NEXTGEN's public sector business contributed approximately 40% of total revenues in FY22, providing a substantial platform to increase investment and focus with an experienced and respected Canberra based leader. Lehmann joins NEXTGEN from Splunk, where he was responsible for facilitating major business in the government sector. Prior, Lehmann had senior appointments with the large multi-national military SI's Northrop Grumman and Elbit Systems.
Lehmann had a distinguished 32 year military career, retiring as a Colonel, during which he had many senior command and operational appointments including NATO, Afghanistan, the Australian Signals Directorate, and Commanding Officer of the Defence Intelligence Training Centre. Lehmann was awarded the Conspicuous Service Cross in 2013 for his outstanding achievements and leadership in Afghanistan. Lehmann holds three Masters degrees and writes and commentates regularly in his core expertise areas of intelligence and cybersecurity.
NEXTGEN Group CEO, John Walters, states, "NEXTGEN's involvement in the public sector has always been large but now we have decided to invest further with a strong, experienced, and influential leader in Mick.
Our increased focus on influencing and supporting how all tiers of government and higher education move workloads into the cloud and protect their environments requires a differentiated and highly capable ecosystem of vendors, partners, and platforms. We have worked hard to engage and develop all these three and now is the time to provide additional dedicated leadership to facilitate and accelerate the opportunity in front of us all."
Mick Lehmann comments, "Why did I join NEXTGEN? Well, there's the satisfaction of working in an Australian company, particularly one that's so inclusive of veterans. There's the calibre, inventiveness, and richness of the Vendors that NEXTGEN represents – many of them exclusively. There's the deep trust that our Partners have earned solving the complex challenges of their global customers. Mostly, however, it's to help bring all these elements together to offer world-class cloud, data, and cyber security futures for Government and, through them, Australia.
NTT (New Zealand)
NTT commits greater investment to the New Zealand market with the appointment of Mike Qu as principal solutions architect.

Mike Qu will step into the newly established role of principal solutions architect, as part of the New Zealand arm. In this position, he will work closely with New Zealand organisations to align business initiatives with the right technologies, and ultimately help them achieve desired business outcomes through innovative and transformative digital solutions.
Qu holds a wealth of experience and expertise within the ICT industry, having been a trusted strategic, technical and commercial advisor for over 500 large corporate customers. He has previously held positions at Spark, Plan-B (formerly Solarix Networks) and J2 Global (formerly Zintel), and has strong industry and technology knowledge across a diverse range of domains such as networks, collaboration, cloud, and security.
Simon Gillespie, CEO of NTT New Zealand said, "Mike's impressive leadership and proven track record means he'll become an integral part of NTT Ltd. in driving digital transformation and success for our local clients.
"As the pandemic has become an ongoing reality, Kiwi businesses are increasingly looking to adapt their business for a hybrid world. Our role at NTT is to be their critical technology service partner, and so alongside Mike, we will continue to deliver technology solutions that serve the clients, employees and communities for good."
Commenting on his appointment, Qu said, "I've always been drawn to NTT's leading position in the market, as well as the company's immense capabilities and cutting-edge technologies. I am confident about what we can be further doing in helping our NTT clients choose the right technology and streamline solutions to meet their business needs."
Nuspire (US)
Industry veteran, Pete Shah, has been appointed as Chief Revenue Officer (CRO). In this role, Shah will be responsible for driving Nuspire's growth strategy by leading all aspects of field operations, which include sales, partnerships, client success and support.
Shah joins Nuspire with over 25 years of notable achievements within the global enterprise security software and services domains, where he has excelled at driving customer success, revenue, profitability and enterprise value.
"The combination of Pete's passion, operational mindset and energy, with his years of growth-centered success in cybersecurity will be invaluable in further realizing our upward sales trajectory," said Lewie Dunsworth, Nuspire CEO. "I look forward to having him on board to join our team of industry veterans and thought leaders, who are all committed to delivering a best-in-industry experience for our employees, partners and clients."
Shah most recently served as CRO for Fishtech Group/Cyderes (MSSP), yielding a successful exit and merger with Herjavec Group. In addition, over the past 15 years, he has held senior executive leadership roles with cybersecurity and network performance management companies including Haystax, Cyren and Infovista.
"Nuspire is at an inflexion point in revolutionizing the cybersecurity experience, and I'm honored to join the team at such a pivotal time," said Pete Shah. "I look forward to leading and growing our field operations team along with our partner ecosystem to exceed the expectations of our expanding client base."
Optic Security Group (Australia)
Nicholas Dynon has been appointed as Enterprise Security Risk Manager.
According to Optic's Managing Director A/NZ Mark Lloyd, the appointment comes at a time when organisations on both sides of the Tasman are grappling with an increasingly complex security environment.

"We've seen very clearly in recent months that the 2022 security environment has thrown up novel combinations of risks to organisations," said Mark. "If it's not international instability and pandemic-induced threats to supply chains and cyber defences, it's the need to comply with increasingly rigorous privacy, data protection, and critical infrastructure security regulation.

"With his unique blend of government, military, academic, and private security sector experience, Nicholas will lead the delivery of specialist advice to clients around mitigating their security-related human, financial, regulatory, and reputational risks.

"Enterprise Security Risk Management is about applying internationally accepted approaches to identifying and assessing the security-related risks organisations face and implementing solutions that treat those risks. As a security provider, we do it each day, and this new role will assist our clients in getting ahead – and staying ahead – of their risks."

Among his voluntary roles, Nicholas is co-founder of the New Zealand Security Sector Network (NZSSN), a group working to promote collaboration between the physical, personnel and information security, risk, and resilience sectors. The NZSSN organises the Women in Security Awards Aotearoa (WiSAA), an annual awards programme that since 2020 has sought to celebrate the contribution of women to leadership in security and resilience.

"Given the nature of the disparate and hybridised security threats that we're seeing – from pandemics to state-sponsored cyberattacks, from great power competition to disruptive weather events, security is now about a whole range of things beyond what we traditionally call security," said Nicholas.

"For senior leadership teams, it's about positioning your organisation to achieve visibility across its physical and cyber security, health and safety, and risk functions; it's about being across the threat spectrum, from asset protection and life safety, to privacy, data protection, regulatory compliance, and organisational resilience.

"We call it 'converged security'," said Nicholas, "but ultimately it's all about developing the organisational ability to be circumspect."
Pitney Bowes (A/NZ, India - ASEAN)
Venkat Rao has been appointed as country manager Australia/New Zealand (A/NZ), India - ASEAN and Joseph Saleh as chief operating officer (COO) for A/NZ.
Venkat Rao is adding the role of country manager for ANZ to his existing responsibilities as country head for the SendTech business in India - ASEAN.
In his new role, Saleh will be responsible for the day-to-day running of the A/NZ business.
In addition, following six years as country manager for A/NZ and three years as executive leader for Japan, Stephen Darracott has been appointed to the role of vice president – business development for SendTech International to deliver new profitable growth and capitalise on synergies and opportunities across the business. Stephen will be leading and executing profitable growth strategies across the SendTech International markets and taking on development of product partnerships for the business as it seeks adjacent opportunities to support its growth strategy.
Christoph Stehmann, executive vice president, International Sending Technology Solutions, said, "We are excited about these new appointments, which will ensure we continue driving growth opportunities and profitability across the business.
"Venkat has played a pivotal role in shaping the India SendTech entity. His many successes include driving the profitability of the India business, maintaining the highest net promoter score (NPS) globally within Pitney Bowes, and building a highly engaged and committed team, which has resulted in the external recognition as a Great Place to Work India. Joseph has led the sales organisation successfully over many years and, more recently, the services business, which will add significant value to his understanding and ability to drive the A/NZ business forward.
"As country manager for A/NZ, Stephen successfully led the business through significant change and transformation. This could not have been achieved without the support of such a dedicated, engaged, and talented local team. Stephen will support Venkat in his transition until the end of August. In his International role Stephen will continue to work closely with the teams in A/NZ and Japan, supporting them in driving growth and go to market initiatives."
Qualtrics (A/NZ)
Michael Heitz has been appointed to Managing Director for Australia and New Zealand.
In this role, Michael will lead the company's growing operations across Australia and New Zealand as it works with organisations to help them stay aligned with customers' and employees' changing needs to deliver incredible customer and employee experiences. Michael brings 25+ years' experience building high-performing teams and country operations at organisations including Oracle, Citrix, and Hitachi Data Systems, and across industries and geographies.
"Australia and New Zealand is one of the key markets for Qualtrics globally, and Michael's appointment is key as we continue to scale our local operations
in response to increasing customer demand. Michael is a world-class leader, and his expertise across industries, geographies, and the IT ecosystem will be a great asset to our customers, employees, and partners," said Brigid Archibald, Managing Director for Qualtrics in Asia Pacific and Japan.
"Qualtrics is playing a critical role in helping some of Australia and New Zealand's most loved brands find and keep customers, and attract, retain, and develop talent. The continued growth of Qualtrics and experience management in Australia and New Zealand is testament to the value our capabilities and expertise brings to all organisations, and it's a privilege to lead this team as we help our customers build deeper, personal relationships at scale to drive meaningful business outcomes," said Michael Heitz, Managing Director Australia - New Zealand, Qualtrics.
Ranqx (US)
The company has appointed New York-based retired banker John Horner as Director and Board Chair.
Former Treasurer and Chief Investment Officer of JPMorgan Chase, John Horner, held a succession of senior leadership roles from 2002, with significant responsibilities, including managing the $3 trillion balance sheet, before retiring in 2019.
He takes up the reins from Ranqx' founding chairman Sir Ralph Norris, ex-CEO Commonwealth Bank of Australia, Air New Zealand, ASB Bank, assuming the chairman's role on 1st September 2022. Sir Ralph's stewardship saw the launch of the Ranqx insights platform in 2015 and the 2019 strategic pivot into solving the friction within SMB lending for banks.
Founder and CEO of Ranqx, Dave Lewis, thanks Sir Ralph for his experience, integrity and credibility in the formative years of the Ranqx journey and welcomes the appointment of John Horner, who will be instrumental in helping to scale the Ranqx business in the North America banking and lending market.
Dave says: "We are delighted John will be joining as chairman of Ranqx. He brings a wealth of experience, passion and connections into the North American banking and financial sector.
"Unlocking the digital transformation of SMB lending in North American financial institutions is crucial and John will help in building our US presence and growth.
"Ranqx is here to help banks and credit unions address the friction and inefficiencies of SMB lending and we have no doubt John will help us in achieving our goal over the next few years."
John Horner is currently Managing Partner at MoVi Partners, a network dedicated to learning and innovation that advises, incubates, and invests in early stage companies.
John says of his appointment: "I'm really excited to guide the North American market entry and growth of Ranqx as I believe that banks and SMB lenders have a huge opportunity to evolve and accelerate the flow of capital to SMBs at a time when post-pandemic economic recovery is vital.
"This is at a time where efficient scaling of loan book growth in a labour constrained market means banks and credit unions must adapt and innovate to digital fintech partnerships at pace."
Reddit (US)
The company welcomed three new additions to Reddit's executive leadership team: Delecia Krevet as VP of HR Business Partnerships, Matthew Snelham as VP of Engineering, Infrastructure and Omar Hasan, VP of Strategic Finance and User Growth.
With more than 25 years of diverse industry experience, Delecia is Reddit's new VP of HR Business Partnerships charged with implementing strategic HR plans to support our growing global workforce and scale our unique culture. She most recently served as the Director of HR at Amazon where she led their global legal and corporate affairs HR teams and, prior to that, was the Director of Operations at Google overseeing its Global Rotational Program.
Delecia holds a Bachelor of Science in Organizational Behavior from the University of San Francisco. She's a native Texan who currently resides in the San Francisco Bay Area. Delecia begins immediately and will report directly to Reddit's Chief People Officer, Nellie Peshkov.
The company says it is also pleased to announce the promotion of two talented leaders to our executive team.
Omar joins the executive team as VP of Strategic Finance and User Growth. In his new role, Omar will wear a number of operational and strategic hats that will financially support Reddit's growth across users, advertising sales, and profit management. Since joining Reddit in 2018 from Snap and Hulu, he's helped build and scale our global sales support function and progress our talent density goals. Omar holds a Bachelor's degree and an MBA from the University of Michigan.
Since joining Reddit two years ago from Google, Matt has substantially scaled the Infrastructure org in staff and capacity, as well as improved our infrastructure's efficiency, and evolved the data ecosystem. His deep experience in systemic efficiency and cloud scaling, as well as new infrastructure, platform, and ML systems development will continue to help bring reliability, performance, and efficiency across Reddit's platform.
Rome2rio (Australia)
Bo Jing has been appointed as Head of Product as the business continues to strengthen its capabilities.
In his new role, Jing will lead the product team and build solutions that will enable seamless experiences for Rome2rio's millions of users. One of his goals is to make it even easier and more fun for travellers to discover the best door-to-door way to get to their destinations, exploring all possible transport alternatives.
He is the latest appointment in a string of new hires at Rome2rio which has seen the business fill more than 35 tech and management roles in the last 12 months, with 23 of those in 2022.
"We are thrilled to welcome Bo to the team. He brings astounding talent and experience at an important time for Rome2rio. With the business growing fast and our user base increasing as more international travel returns, it's critical to continue delivering on our promise to find the best way to travel, no matter the transport mode. Bo will help us to develop an even better experience for our users," says Yesh Munnangi, Rome2rio CEO.
Jing is an established product leader who is passionate about collaborating with cross-functional teams to build world-class digital products. He joins from Canva, where he was a Group Product Lead in charge of the discovery experience for the company's design content marketplace.
"I am delighted to join the team at Rome2rio. The company is building exciting products, has a phenomenal culture and offers the flexibility and growth opportunities that I was looking for in my next role. I am looking forward to working with a talented team to solve the challenges faced by an industry that continues to undergo major disruption, " says Bo Jing.
Before Canva, he worked as Head of Product at Jora, a global search engine aggregator which is part of SEEK Group. He also worked in several roles across SEEK's strategy and artificial intelligence (AI) teams over the course of eight years.
Jing began his career in investment banking with JPMorgan and Grant Samuel but was quickly drawn into the tech world by his passion for the power of technology in solving complex problems for customers at scale.
Seismic (US)
Evan Goldstein has joined as Chief Financial Officer.
In his new role, Goldstein will oversee the finance and legal functions, leading Seismic in its next phase of growth through data-driven financial management and value creation.
Goldstein brings more than 20 years of experience in finance and investor relations roles at publicly traded companies, including an 11-year tenure at Salesforce, most recently serving as its Senior Vice President of Investor Relations. During his time at Salesforce, Evan helped scale its global finance organisation through tremendous growth and held leadership roles across global corporate finance, planning, and strategy for the company.
"Today I'm proud to welcome an exceptional leader to Seismic's ranks," said Doug Winter, CEO and co-founder, Seismic. "Hiring Evan is another strategic move to propel our growth and increase our momentum as the frontrunner of our industry. With rich experience in cultivating relationships with shareholders and financial analysts, he understands how to share a company's financial story and strategic vision that resonates with the public markets."
Prior to working at Salesforce, Goldstein spent a decade at biotechnology company Genentech, with a focus on financial planning and analysis. He holds an MBA from the University of California Berkeley, and a Bachelor of Science from Duke University.
"Seismic is leading the charge in the enablement space, and I'm honoured to join such an incredible, high-growth organisation," said Goldstein. "The Seismic Enablement Cloud is transforming how go-to-market teams execute, which is critical in such a rapidly expanding market. Empowering businesses to excel in their financial wellbeing is my passion, and I can't wait to help Seismic grow to the next level."
Sonder (Australia)
Mindy Eiermann (ex Intuit) has been appointed as Chief Product Officer and Brad Newton (ex DocuSign APAC GM) as Chief Sales Officer.
As Chief Product Officer, Mindy Eiermann leads Sonder's Product Management, Design and Member Engagement teams. Mindy most recently worked at Intuit as Director of Product Management for the QuickBooks International business. She is passionate about customer-driven innovation, servant leadership, and diversity and inclusion in the workplace.
"I'm so inspired to join Sonder. The team has built a solid foundation over the last few years. Every single day I hear moving stories from members, but I only hear about these things because we are helping. People pick up their phone, open the Sonder app, and ask for help. There is so much more that we can do to continue to drive this early help-seeking behaviour through the combination of our digital products and human support," she said.
Brad Newton brings more than 20 years of sales leadership experience across Australia, New Zealand, and the broader Asia Pacific region. Brad joins Sonder as Chief Sales Officer and will lead the company's sales team in scaling its wellbeing and safety solution across the corporate, government, and higher education sectors. Brad's broad sales experience includes six years as vice president for APAC at DocuSign.
"Joining Sonder is a unique opportunity and the company has enormous potential. I look forward to working with the Sonder team, knowing that every day we get to make a meaningful difference in people's lives," he said.
Sonder co-founder and CEO, Craig Cowdrey, said the company had grown rapidly over the past five years.
"As we expand operations, it's crucial that we are strategic in building an executive team with the capabilities and talent to meet and exceed our ambitious performance and growth targets," he said.
"We are delighted to welcome Mindy and Brad to the Sonder executive team. They each bring extensive leadership experience from technology companies at scale, which we are excited to leverage as we pursue our vision of providing global access to on-demand and personalised safety, medical, and mental health support."
Somar Digital (New Zealand)
The company has promoted COO Fiona Reid to the position of Chief Executive Officer.
Reid, replaces Founding CEO, Aaron Scott, who will continue to have an active role in the business as the Enterprise and Innovations Manager as well as a Director and a member of the Somar Digital Advisory Board.
"It's been an amazing journey growing and leading Somar Digital and partnering with some of NZ's most purpose-driven organisations. We've achieved so much over the past few years," said Aaron Scott.
"The business is in a strong place, with a fabulous group of client partners, great leadership, and a passionate team. Now is the right time to step aside. I'm excited to see us continue to go from strength to strength and support the continued growth under Fiona's leadership and vision".
Reid joined Somar Digital in 2019 bringing twenty years' experience in leadership roles across both sides of the Tasman, including at Fairfax and NZME.
"To say I'm super excited to have the opportunity to lead this amazing team and take our business to the next level is an understatement. The company is in great shape after a lot of hard work over the last few years. I'm chomping at the bit to work with a very talented team to continue the awesome mahi we've done to date and deliver great outcomes for our clients and communities. It's both a privilege and honour,"says Reid.
Roger Shakes, a Somar Digital Advisory Board member states "Fiona has already demonstrated all the skill sets to take Somar Digital forward. She brings out the best in the team who are inspired by her energy, commitment and relentless desire to deliver positive outcomes for clients and the business,"
"Fiona is an outstanding leader who understands operational excellence and who values Somar's most important asset, its staff. The future of Somar Digital is in good hands," adds Shakes.
Effective immediately, the CEO role brings all of Somar Digital's strategic direction, operations, production, account management, and support under one umbrella, enabling clear direction and sustained growth as the agency continues to build on its strong 14 year history.
STA (Australia)
Science - Technology Australia welcomes the appointment of STA President Professor Mark Hutchinson to a panel of three eminent Australians reviewing the Australian Research Council's role and function.
The eminent panel was announced by Education Minister Jason Clare.
Professor Hutchinson will join QUT Vice-Chancellor Professor Margaret Sheil AO and La Trobe University Senior Deputy Vice-Chancellor Professor Susan Dodds.
His appointment ensures an active researcher - with an impressive record across his career in both discovery and translational research - is among those shaping the future of the granting agency.
Professor Hutchinson said he was deeply honoured to join the "pivotal review at a pivotal time".
"The Australian Research Council has long been crucial to our country's research architecture," he said.
"It funds both curiosity-led discovery research and translational research to help Australia stay at the very forefront of new knowledge, and help our society and industry apply those breakthroughs."
"As we commence this review, it will be important to listen to the research community about how the ARC can be even more effective in its role in funding great Australian research."
"The research landscape and the roles of researchers are dynamic and continuously evolving. It is vital our funding schemes are equally agile to deliver more secure research careers, support great ideas, and develop products and services rapidly."
Professor Hutchinson is a researcher, neuroscientist and entrepreneur with an inspiring track record of achievement in both blue-sky discovery research and research commercialisation.
"I look forward to contributing to the review and working with outstanding colleagues to shape the future of the ARC and its crucial role to support our country's researchers and the research sector."
SYSPRO (South Africa)
Jaco Maritz has been named global CEO, while co-founder Phil Duff will be stepping into the role of Executive Chairman.
Supported by a strong executive team, Maritz will drive the business strategy and vision while overseeing the daily operations of the company. SYSPRO will remain a privately-owned business.
Duff confirmed that Maritz's appointment is a result of a transition plan that was implemented when he took on the Chief Operations Officer role in 2019. During his tenure as COO, Maritz has been responsible for the company's business operations, leading key initiatives, implementing new policies and procedures, SYSPRO's financial strategy and driving the companywide strategy and priorities.
"Jaco is an exceptional leader and has been the driving force behind the global alignment of our strategy and vision. He lives our shared values of integrity, customer and partner success, and has created an empowered team globally that adds value at every touch point," says Duff.
As Executive Chairman, Duff will continue to provide leadership, while passing on his institutional knowledge and expertise to the SYSPRO development teams. He will also oversee the board's activity as well as the external decision and policy-making of the business, while giving Maritz flexibility to run the company.
"It is an honour to lead SYSPRO as we look at accelerating our business across the globe," says Maritz. "Our customer and partner success and experience are at the heart of everything we do. As trusted advisors, we look at delivering solutions and services that the manufacturing and distribution industries we serve. I am extremely optimistic about what we will achieve as a business," concludes Maritz.
Telstra (Australia)
Brad Whitcomb has been appointed as the new Group Executive for Consumer and Small Business (C-SB).
Incoming Telstra Chief Executive Officer, Vicki Brady, said Brad would join Telstra with extensive global experience in telecommunications customer roles. "I am delighted to welcome Brad to the team to replace Michael Ackland, who has been appointed our Chief Financial Officer," said Ms Brady.
"Brad has had a remarkable career with a long list of customer-focussed roles across the US, Japan and Australia. In his current role as Chief Customer Officer for NBN Co, he is accountable for delivering more than $5 billion in annual wholesale broadband services revenue across a range of access technologies, giving him an intrinsic understanding of the Australian telco market."
Brad has spent just over eight years at NBN Co in various roles, including accountability for residential customers, strategy, culture and transformation. He spent two years as Vodafone Hutchison Australia's chief strategy and business transformation officer and has held various other global and national roles.
"While much of his career has been in telco, he has also helped found a software business, worked for an energy utility and a smart metering business. Brad's mix of strategic ability, strong leadership and telecommunications track record position him well for the role," said Ms Brady.
"Brad currently works closely with NBN Co's retail partners to deliver end-to-end customer solutions to Australian consumers so he understands that customer experience is at the heart of our business."
Brad starts with Telstra on 16 January next year. Current C-SB Telstra Executive, Amanda Hutton, will act in the Group Executive role until that time.
Thales (Singapore)
Emily Tan has been appointed as Country Director for Thales Singapore and as Chief Executive Officer for Thales Solutions Asia.
A Singaporean native, Emily succeeds Kevin Chow who will continue his Thales career in a senior leadership role at Thales' Airspace Mobility Solutions business in France.
As Country Director, Emily will lead over 2,000 Thales employees and drive the company's growth across three sites in Singapore, including the Group's largest multi-module Digital Identity - Security manufacturing centre located at Ayer Rajah Crescent, and the Group's largest avionics production and Maintenance, Repair - Overhaul (MRO) facility at Changi North Rise.
"I am pleased to welcome Emily to Thales and to support her as she begins charting the way forward for Singapore. Her outstanding career here and abroad, together with her appreciation of key technologies that Thales is investing in, makes her a natural fit to lead our Singapore team. Over the last fifty years, Thales has made deep investments in Singapore to grow our presence and reputation as a digital technology leader here. We look forward to deepening our customer relationships and expanding our business under Emily's leadership, notably in new and fast-growing areas such as 5G, Cloud, Biometrics and FinTech." Nicolas Bouverot, Vice President, Thales Asia.
"Thales's dedication to design, develop and invest in future-proof technologies was what drew me to join the Group. I am thrilled to be part of a forward-looking and innovative organisation that aims to revolutionise the technologies we use, ensuring they help build a safer, sustainable and trustable future for everyone. The Group's ambitions also aligns closely to that of Singapore's, and I am excited for the many potential opportunities this brings, where Thales can play a collaborative role with key stakeholders to support Singapore as a smart and sustainable nation." Emily Tan, Country Director - Chief Executive, Thales in Singapore.
Trellix (US)
Kim Anstett has joined Trellix as Chief Information Officer (CIO). As CIO, Anstett leads Trellix's global information and technology systems organisation and joins the Executive Leadership Team (ELT).
"Kim has a proven record of building high-performing IT organisations," said Bryan Palma, CEO of Trellix. "No doubt she will do the same at Trellix while also serving as our "customer zero" for our market leading products."
Trellix is focused on accelerating the use of XDR architecture across enterprises, commercial businesses and governments to both advance organisation security posture and to ease cybersecurity incident response and management. As CIO, Anstett is responsible for executing a technology strategy designed to drive efficiency, flexibility and innovation across the business.
"My number one priority as CIO is to deliver insights to our business to serve our customers. Second is furthering diversity, equity, inclusion and development for my teams," said Anstett, CIO of Trellix. "I am motivated by people, process and technology; and I see a lot of alignment with Trellix's ethos as a home for soulful work."
With more than 25 years industry experience, Anstett was most recently Executive Vice President and Chief Technology Officer at Iron Mountain leading teams across product development and innovation. Prior, she was CIO at Nielsen, focused on customer value and increased cybersecurity outcomes. She holds a B.S. from Tufts University and currently serves on the Board of Directors for Quotient Technology. Anstett begins at Trellix today and reports to CEO Bryan Palma.
Unit4 (Australia)
Jean de Villiers has been appointed as Chief Customer Officer.
In this role, de Villiers will be responsible for Professional Services, Product Support, University4U/Community4U - the knowledge centres for employees, partners and customers - and Customer Success, all of which covers the entire end-to-end customer journey.
With a 27 year career spent in technology, management consulting, managed services and professional services, de Villiers joins from global enterprise software company, BMC, where he led the Global Professional Services business, covering Consulting, Managed Services and Education. In this role, he was instrumental in leading the shift to subscription-based services, and served as part of the corporate team responsible for evolving customer-centricity and digital experience.
De Villiers has been working specifically in software since 2004 and, during that time, has been deeply involved in the rise of Software-as-a-Service. Prior to his 11 year tenure at BMC, where held a variety of roles, de Villiers worked for a number of organisations ranging from Value Added Resellers, such as Planwell Technologies, to large Managed Services Providers, such as PinkRoccade - latterly Getronics. In this context, he has worked with and supported the largest brands in the world, across multiple industry verticals. In addition to his global commercial experience in the IT industry, he has a strong technical background in Service Management and is a certified ITIL Master.
"We are delighted to welcome Jean to Unit4. As a people-centric business, focused on delivering the best possible outcomes for our customers, the Chief Customer Officer - part of the Global Leadership Team - plays a vital role in both Unit4's and our customers' success," said Mike Ettling, Chief Executive Officer, Unit4. "Jean's experience in digital, SaaS and customer centricity will be an asset for the mid-market services organisations we serve."
"With customer experience as a key differentiator across all industries, particularly in tech, now is a fantastic time to join Unit4," said Jean de Villiers, Chief Customer Officer. "The company has clear growth ambitions and I am looking forward to my own growth journey, alongside those of our customers, as they digitise and move to cloud."
Varonis (A/NZ)
Joshua Goodman has been appointed as Regional Sales Manager for New South Wales, Queensland, Australian Capital Territory, and New Zealand.
Joshua has nearly a decade of experience in B2B software account management and sales for companies in the U.K. and Australia. Before Varonis, Joshua was a Strategic Account Manager at Proofpoint.
In his new role, Joshua will partner with senior business, IT, and security leaders across sectors, including government, healthcare, finance, manufacturing, and education, and help companies take a data-centric approach to cybersecurity.
"Varonis' proven approach to putting data first is helping thousands of leading global brands secure their critical information, proactively defend against rapidly evolving threats, and stay compliant in an ever-changing regulatory landscape," Joshua said.
"Today, data resides on-prem and in the cloud across dozens or even hundreds of SaaS applications, which gives attackers more opportunities to grab sensitive information. To stay secure, companies must gain visibility into their sensitive information and focus on reducing their blast radius ― all the damage attackers can do if they compromise just one user."
Joshua joins at a time of growth for Varonis in the APAC Region. During the past year, Varonis continued to grow its sales and support team in Australia. In May, Varonis announced the appointment of country leadership in India, Singapore, and Japan.
Related stories
Top stories