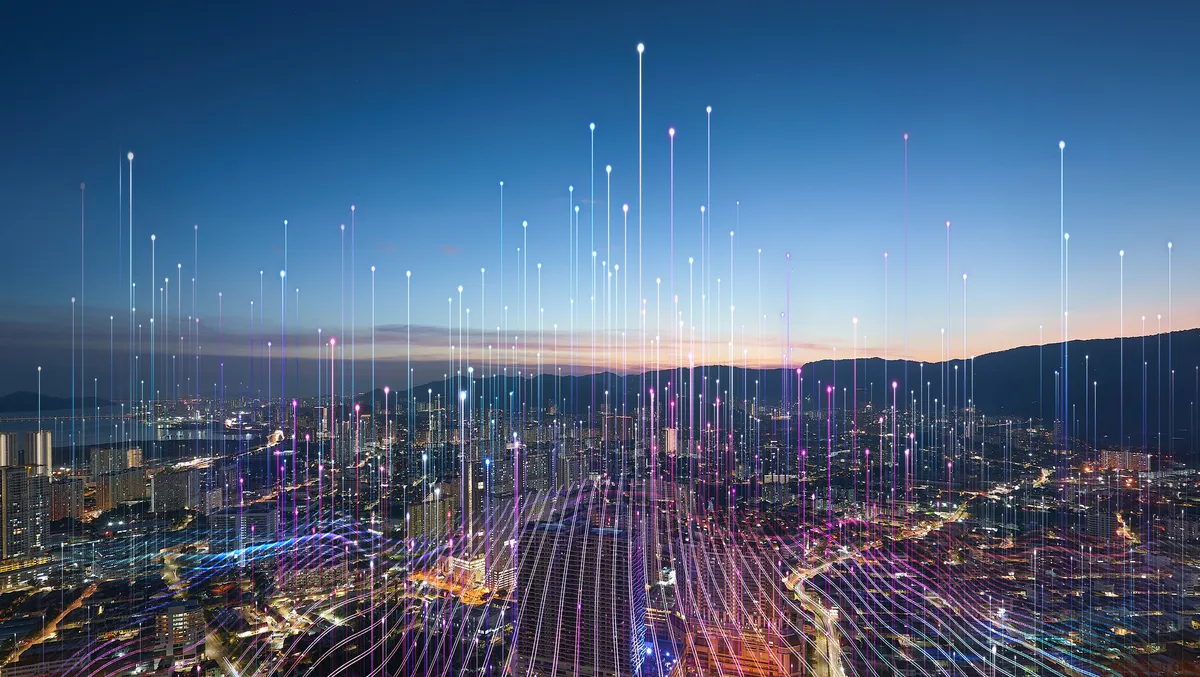 Huawei's 5G Business Dialogue Salon aims to promote 5G tech
During the 2023 MWC Shanghai, Huawei held the 5G Business Dialogue Salon, which aims to build a platform for in-depth industry exchanges and policy-seeking dialogues for carriers at home and abroad and jointly promote the further upgrading of the 5G industry.
During the meeting, the participants reached a consensus that the commercial value of 5G has been initially realized in four years of commercial development. Currently, 5G has entered the "deep water zone".
"We need to discuss how to realize 5G dividends further and promote the further upgrading of the 5G industry" was the consensus.
"With solid 5G networks and rapid user migration, the first wave of 5G operators have achieved good business results and realized large-scale monetization of eMBB services. Based on China's innovative practices, we find that operators can continuously explore 5G capabilities and monetize eMBB in depth. For example, operators can provide differentiated experience assurance for segmented live broadcast users and develop innovative services such as new calls and naked-eye 3D," says Liu Kang, president of Huawei's Carrier BG marketing and solution sales department, while sharing the successful practices and future trends of 5G development.
"Meanwhile, with the help of 5.5 Gbit/s capabilities, we can monetize URLLC and mMTC services. For example, Shenzhen, China has completed the verification of the synaesthesia technology for low-altitude drones, and Beijing has implemented the V2X application. RedCap and Passive IoT technologies are also rapidly maturing, opening up 100 billion connections. Therefore, there is still a huge space for the 5G industry to develop in the future. We hope that all partners in the industry can work together to create new value."
Based on Hangzhou's successful 5G practice, Wang Wensheng, general manager of China Mobile Hangzhou Branch, delivered a keynote speech on "building a city of 5G ingenuity and innovation wins the future of digital wisdom".
"Hangzhou Mobile has always been committed to building a 5G city by experimenting with the evolution of 5G technologies, and has achieved'first and'first' breakthroughs in many fields. It has built a'five leading' 5G innovation benchmark in network, technology, operation, application, and ecosystem, and opened a new chapter in the future of digital intelligence," he says.
During the discussion, Zhu Geyi, deputy general manager of China Mobile Hangzhou Branch, discussed with foreign operators how they could rapidly develop 5G users and seize the new blue ocean opportunities for enterprise digitalization.
"In terms of 5G network construction, Hangzhou Mobile adheres to the 'network first, moderately advanced construction' strategy, providing ubiquitous gigabit 5G experience featuring urban and rural integration, indoor and outdoor integration, and multi-scenario collaboration. At the same time, precise user positioning and classification policies are implemented, and effective package policies are guided to promote the collaborative development of the network industry. In terms of 5G leading the digital transformation of industries, operators have rich practices in digital transformation," notes Geyi.
"As digital economy enablers, operators should proactively embrace the business opportunities and information transformation of the digital economy and prepare for large-scale business development in advance from strategy formulation, organization alignment, ecosystem construction, and product and offering definition. Open the second growth curve to achieve sustainable development."
During the dialogue, Asia-Pacific operators also shared the latest progress of local 5G development and said they would actively explore practical methods for 5G monetization. They affirmed the value of Hangzhou Mobile's successful 5G experience and expressed the hope to deepen cooperation and promote the positive cycle of 5G business success.
Meanwhile, Huawei confirmed it would continue to work with operators and industry partners to innovate and practice accelerating 5G development proactively.
"In addition, Huawei will continue to unlock technological potentials on the road to evolution towards 5.5G, promote the upgrading of digital consumption, enhance industry value and social contributions, and achieve the transformation from 5 Good to 5 Great," says Kang.