Job move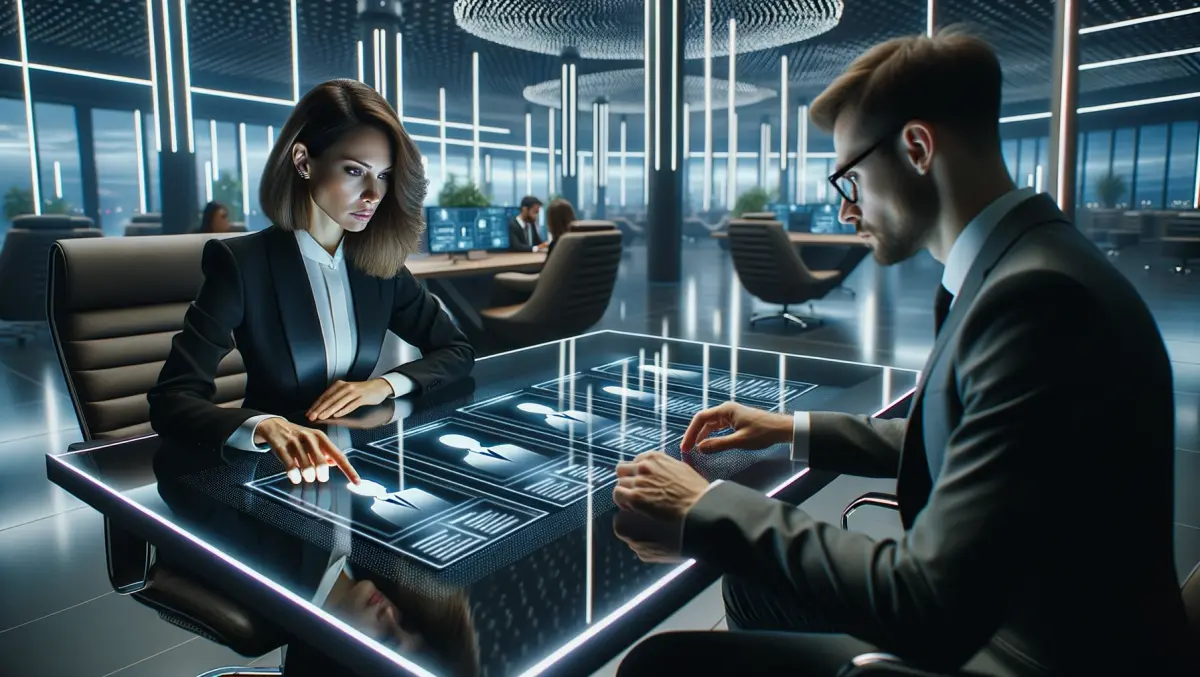 Former Northrop Grumman Executive Joins QuSecure Leadership Team
By Sean Mitchell
Wed, 15th Mar 2023
QuSecure announced today that it has named former Northrop Grumman, Raytheon, and National Security Agency Executive Aaron Moore as its new EVP, Head of Engineering. In his new role, Mr. Moore will be responsible for leading QuSecure's engineering and software development activities.
"It's an honor to join QuSecure at such an exciting and critical time for the company and post-quantum cybersecurity," said Mr. Moore. "The advent of quantum computing has brought our nation to an existential inflection point. If we fail to address the threat or harness the potential of this technology now, we risk nothing less than losing our way of life as we know it. I look forward to helping QuSecure exceed their aggressive goals during this critical time to ensure our nation's quantum-resiliency readiness."
Mr. Moore brings more than 30 years of R&D and technical executive experience to QuSecure. He has been an innovator and designer of bleeding-edge cybersecurity, artificial intelligence, machine learning (AI/ML), and small satellite technologies at the Defense Advanced Research Projects Agency (DARPA), the National Reconnaissance Office's Advanced Systems and Technology Directorate (NRO (AS&T)), the Intelligence Community's Advanced Research and Development Activity (ARDA, forerunner of IARPA), and the National Security Agency (NSA).
As the CTO for Northrop Grumman's Intelligence Solutions Division, Mr. Moore led the development of advanced predictive intelligence algorithms, offensive cyber capabilities, and cloud infrastructures, earning the business unit revenues more than $1B yearly. Lauded for his innovative contributions, he was inducted into Northrop Grumman's Honor Roll of Inventors. As the CIO for the Arctic Region supercomputer center and the Missile Defense Agency's (MDA) Joint National Test Facility, Mr. Moore was deeply involved in the modernization of the National Missile Defense network and command and control architectures. He has briefed numerous national command authority level entities, including the President's Intelligence Advisory Board, the Presidential Commission on Weapons of Mass Destruction, the 9/11 Commission, the Defense Science Board, and the JASONs, on emerging technological threats. In addition, he served on a Presidential Transition Team as a policy expert on Space, Intelligence, and Cyber Warfare.
A highly decorated combat veteran, Mr. Moore served in the Special Operations community in direct action missions and as a military advisor to Pakistani, Jordanian, Qatari, and Indian forces. He was awarded the Soldier's Medal for heroism.
"Aaron has been involved with QuSecure for a while, and we are very excited to have someone of his caliber taking the leadership role of our Engineering and Technology Groups," said Dave Krauthamer, QuSecure CEO. "Aaron brings an unmatched technical skill set and is a true visionary in the field of cybersecurity. We look forward to 2023 being a very important year for QuSecure's growth and having Aaron's knowledge and skill to propel our continued lead the post-quantum cybersecurity race."
QuSecure's QuProtect software enables organizations to leverage quantum-resilient technology to prevent today's cyberattacks, while future-proofing networks and preparing for quantum cyberthreats. It provides quantum-resilient cryptography, anytime, anywhere and on any device. QuProtect software uses an end-to-end quantum-security-as-a-service architecture that addresses the digital ecosystem's most vulnerable aspects, uniquely combining zero-trust, next-generation post-quantum-cryptography, crypto agility, quantum-strength keys, high availability, easy deployment, and active defense into a comprehensive and interoperable cybersecurity suite. The end-to-end approach is designed to protect the entire information lifecycle as data is communicated, used and stored.