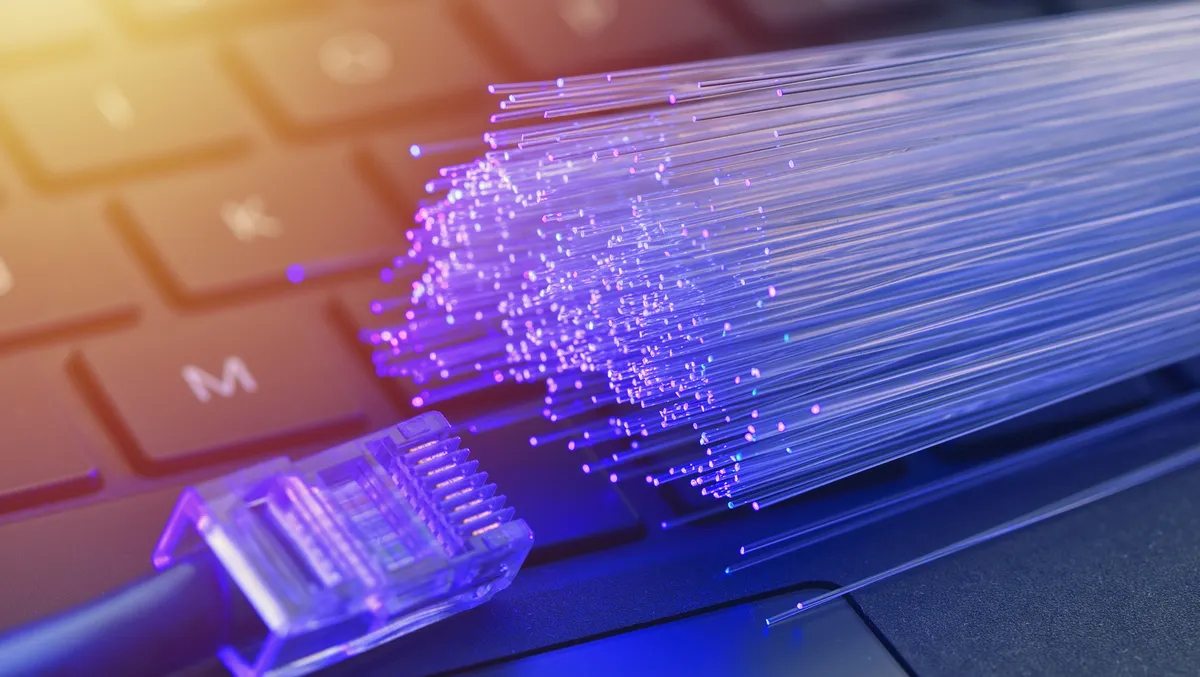 Huawei High-Quality 10 GBps CloudCampus aids digital future
The Middle East and Central Asia stop of Huawei Network Summit (HNS) 2023 was recently held in Almaty, Kazakhstan. Huawei's High-Quality 10 GBps CloudCampus session was under the spotlight during the event, attracting approximately 200 customers from diverse industries and organizations. Attendees dived deep into cutting-edge innovative technologies and topics, such as Wi-Fi 7, digital maps, and service experience assurance, and explored the infinite possibilities of future digital campus development.
Also, at this session, Huawei shed light on future campus networks and industry demands and proposed future-proof network construction with four unique features: ultra-high-speed access, simplified architecture, simplified branch, and ultimate experience.
Huawei also joined forces with Masdar City to release the High-Quality 10 Gbps CloudCampus: Net Zero Campus White Paper.
Leon Wang, President of the Network Domain, Huawei's data communication product line, pointed out that digital transformation is an inevitable trend for enterprises of all sizes, bringing tremendous changes to enterprise campus applications and terminals.
Against this backdrop, Huawei proposed a new philosophy of high-quality 10 Gbps campus network construction. The resulting benefits include ultra-high-speed wired/wireless access anytime, anywhere, flexible and easy-to-manage network architecture, quick deployment of branch services onto the cloud, smooth video conferencing for 10,000 users, and automated and intelligent Operations and Maintenance (O&M).
"Climate change is the critical challenge facing humanity. To facilitate fundamental change, national and local governments must actively address both the energy and information revolutions that converge into what is known as the fifth industrial revolution (5IR). As campuses form the building blocks of cities, the Huawei Net Zero Campus Framework helps campuses define their action roadmap toward net-zero. But that is only the beginning - net-zero campuses will provide islands of net-zero, spreading and combining to provide net-zero cities, enabling countries to better achieve their stated targets for reaching a net-zero future," says Safder Nazir, senior vice president, public sector at Huawei Middle East and Central Asia.
Carbon neutrality is a goal for campus networks. With this goal in mind, Huawei works with the pioneering customer Masdar City to release the High-Quality 10 Gbps CloudCampus: Net Zero Campus White Paper.
Ali Aljariri, Senior Manager of Digital Products at Moro Hub - a local partner of Huawei - shared their successful practices of cooperating with Huawei in network-managed services. Specifically, Moro Hub draws on Huawei's extensive capabilities, such as full-lifecycle management, network-wide plug-and-play devices, minute-level device deployment, cloud-based inspection, and one-click fault diagnosis. This enables higher efficiency and superior network experience for customers and builds a national multi-tenant cloud-hosted network solution.
Faisal Ameer Malik, CTO for enterprise business in Huawei's Middle East and Central Asia region, and Lars van der Zande, a senior solution architect in Huawei's Middle East and Central Asia region, talked about Huawei's technical innovations in ultra-high-speed access and simplified architecture, respectively.
"Huawei ranks first globally in Wi-Fi 7 standard contributions. This results from Huawei's never-ending breakthroughs in Wi-Fi technologies amidst long-term and solid technical research. Huawei's newly developed AirEngine Wi-Fi 7 AP supports on-demand switching between 5 GHz and 6 GHz radios. It can work with dynamic-zoom smart antennas to intelligently adjust the coverage angle like a signal spotlight and improve network-wide performance by 20%," says Malik.
"Huawei innovates with a hyper-converged network architecture that simplifies traditional three-layer networks into two-layer ones. In this architecture, the CloudEngine central switch centrally manages all downstream Remote Units (RUs), making RUs plug-and-play and management-free. And innovative hybrid copper-fibre cables (hybrid cables) enable both high-speed data transmission and 2000 m long-distance Power over Ethernet (PoE). All of these reduce the number of faulty nodes and managed nodes by more than 80%, slash cabling costs by over 70%, and cut network construction costs by 30%."
"Huawei dives into future-proof technologies and keeps innovating in line with the philosophy of high-quality 10 Gbps campus networks with ultra-high-speed access, simplified architecture, simplified branch, and ultimate experience. Doing so helps customers build speedy, simplified, and superior campus networks to accelerate digital transformation and endlessly unleash the industry potential," concludes Malik.