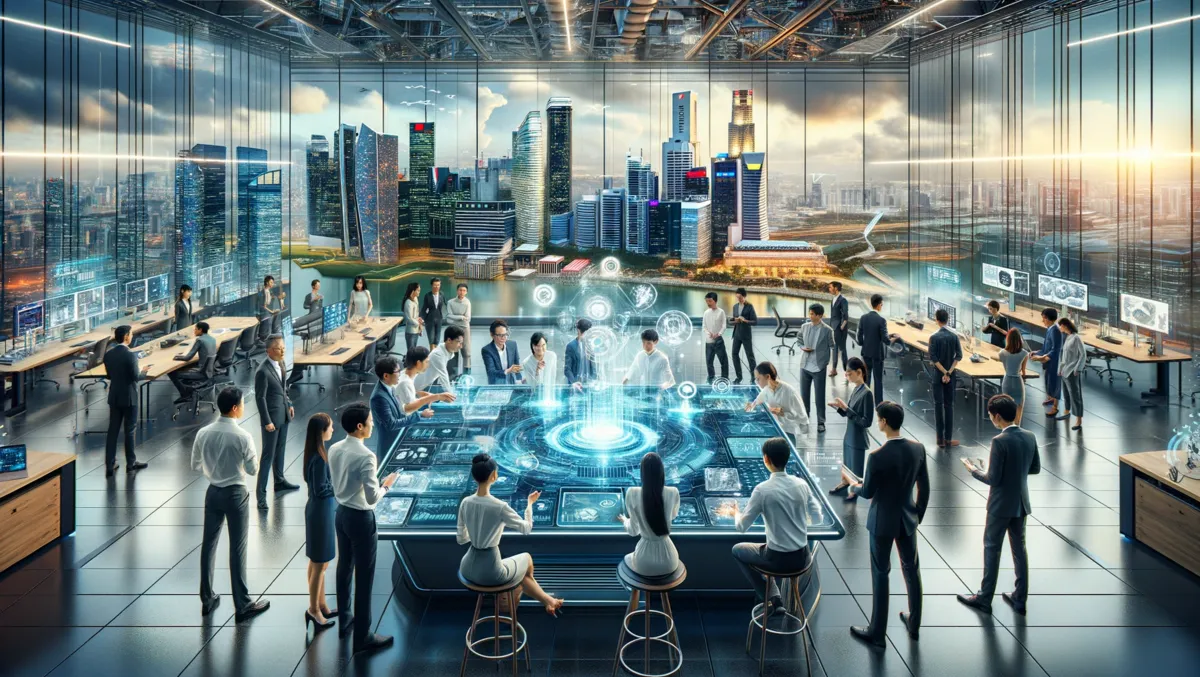 Infineon expands Singapore Co-Innovation space for startups
Infineon Technologies has broadened its Co-Innovation Space in Singapore, offering a larger facility for more start-ups from Singapore and throughout the Asia Pacific region. The expansion was announced at OktoberTech Asia Pacific, a global event to showcase future technologies for advancing decarbonisation and digitalisation strategies.
Alongside this announcement, Infineon revealed its strategic collaboration with the Korea SMEs and Startups Agency (KOSME) aimed at accelerating Asia's innovation ecosystem in solutions for decarbonisation and digitalisation. KOSME will introduce innovative Korean start-ups to Infineon for evaluation and engineering needs assessment. Selected start-ups could gain the chance to participate in Infineon's global startup co-innovation programme in Korea or secure residency at the Co-Innovation Space in Singapore to develop and test their solutions in Singapore and Southeast Asia.
CS Chua, President and Managing Director of Infineon Technologies Asia Pacific, remarked, "We are facing a future reliant on revolutionary solutions for green and efficient energy, smart and secure IoT, and clean and safe mobility. Today's announcement of an enlarged Co-Innovation Space and our alliance with KOSME reaffirms our commitment to sculpting a sustainable future with our ecosystem."
The Infineon Co-Innovation Space, operational since 2018, is part of Infineon's global start-up co-innovation programme designed to assist start-ups with product development by offering semiconductor technology support, guidance, and mentorship. Unique to the Co-Innovation Space in Singapore is a designated workspace for start-ups to undertake a 12-month programme with Infineon. The programme offers start-ups access to the extensive Infineon ecosystem replete with customers and business partners in countries where Infineon has a foothold.
For over 50 years, Singapore has served as the Asia Pacific headquarters for Infineon, which saw the investment of S$700 million over the past decade. Singapore has a leading role in the development of smart factory solutions, serves as the global test hub for automotive microcontroller units, signifies a key node for Infineon's global distribution, and acts as one of the chief microelectronics research and development centres in Asia.
Launched in areas with vibrant innovation ecosystems, OktoberTech serves as Infineon's global event format and aspires to display how future technology can fuel decarbonisation and digitalisation. The event brings together customers, start-ups, business leaders, and experts.
Infineon Technologies AG, a global semiconductor pioneer in power systems and IoT, looks to drive decarbonisation and digitalisation with its products and solutions. With approximately 56,200 employees globally, the company generated a substantial revenue of €14.2 billion in the 2022 fiscal year. Infineon is listed on the Frankfurt Stock Exchange.