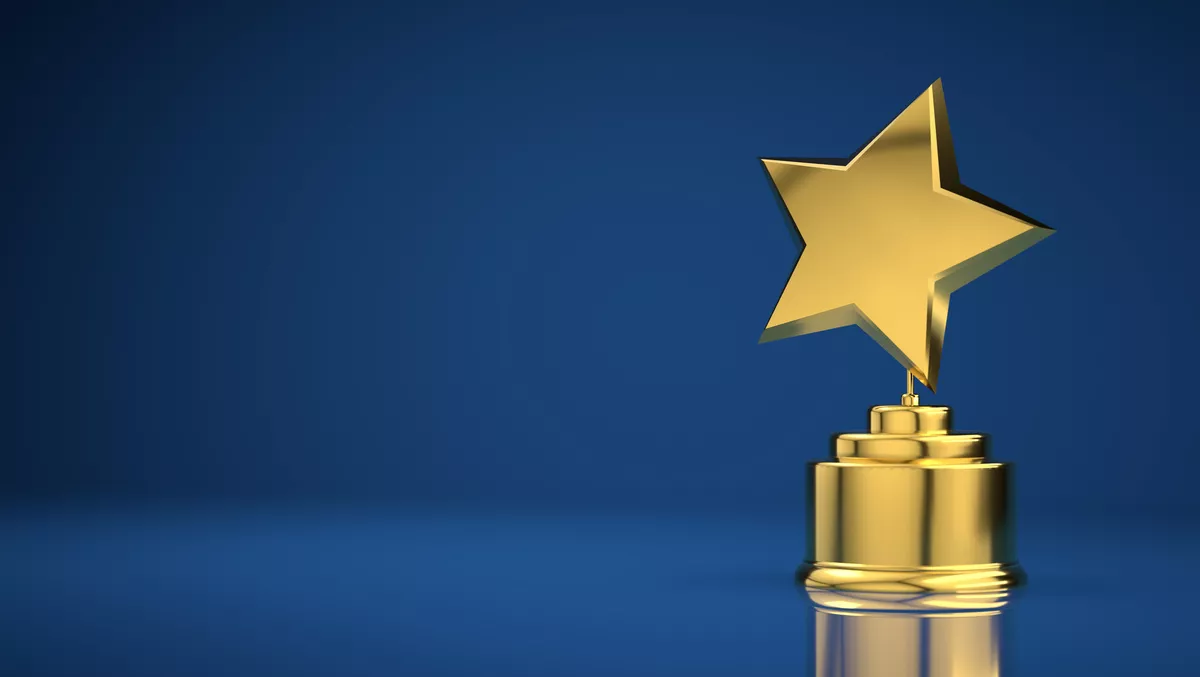 Kacific wins big at the Asia Pacific Stevie Awards
FYI, this story is more than a year old
Kacific Broadband Satellites Group has scooped up gold and silver awards at the 9th annual Asia Pacific Stevie Awards for its innovative technologies and services to ease the Covid-19 situation in under-connected communities.
The Asia-Pacific Stevie Awards is a premier awards ceremony celebrating businesses and entrepreneurs' contributions across 29 Asia-Pacific nations. All award categories focus on innovation in all forms and aspects of a business.
Kacific was named the gold award winner for Most Innovative Tech Start Up of the Year and Most Valuable Technical Innovation Award. In addition, Kacific was also recognised as a silver award winner for Innovative Achievement in Sales or Revenue Generation.
The company says innovation is central to its values and implementing new initiatives in the sphere of broadband and internet connectivity to serve communities affected by the digital divide. Kacific says it has a vision of providing reliable and affordable satellite broadband services to underserving communities across the Pacific.
Advanced satellite broadband technologies
Since its establishment, Kacific has offered alternative broadband tools and services through its satellite broadband technologies to provide communities that have limited digital access with reliable broadband, including those on the outskirts of urban areas.
Kacific says ISPs and telcos have often neglected these areas due to the high establishment and servicing costs. Previous satellite services such as C or Ku bands were unreliable and expensive, further adding to the lack of infiltration in these markets.
Kacific deployed Ka-band satellite technology to provide reliable broadband services to these areas. Ka-band beams can deliver bandwidth to small, light dishes from a geostationary High Throughput Satellite (HTS), reducing the cost of ground equipment to end users.
With Ka-band technology, there is higher frequency use and more efficient spectrum quality, allowing Kacific to reduce the cost per Mbps and provide a more affordable service. Using Ka-band technology, Kacific brought affordable and reliable broadband services by partnering with local internet service providers in 25 countries.
Community WiFi
Kacific's Community WiFi service aims to promote digital inclusion in the face of the COVID-19 pandemic. As a response to the needs of critical workers and communities involved in healthcare, emergency evacuation and disaster recovery, Kacific introduced its new communications service, Kacific Community WiFi.
The service aims at connecting vulnerable communities, especially those living in remote and rural areas, by ensuring they have access to high-speed, reliable internet. It gives individuals access to high-quality, low-cost satellite broadband internet through the purchase of WiFi vouchers, with 1GB of data priced at less than 2 USD. Using a small 1.2m VSAT satellite dish, a router and a WiFi access point, internet access is available to those with or without electricity.

Kacific says its community WiFi service across 260 medical facilities, schools, and community halls was deployed across the Philippines, Tonga, Vanuatu, Papua New Guinea, and Timor in a matter of months in the face of the pandemic.
The company says it will continue to improve its services and technologies to meet the growing demand for digital inclusion, bringing broadband connectivity to those left behind in the digital rollout.