Partner content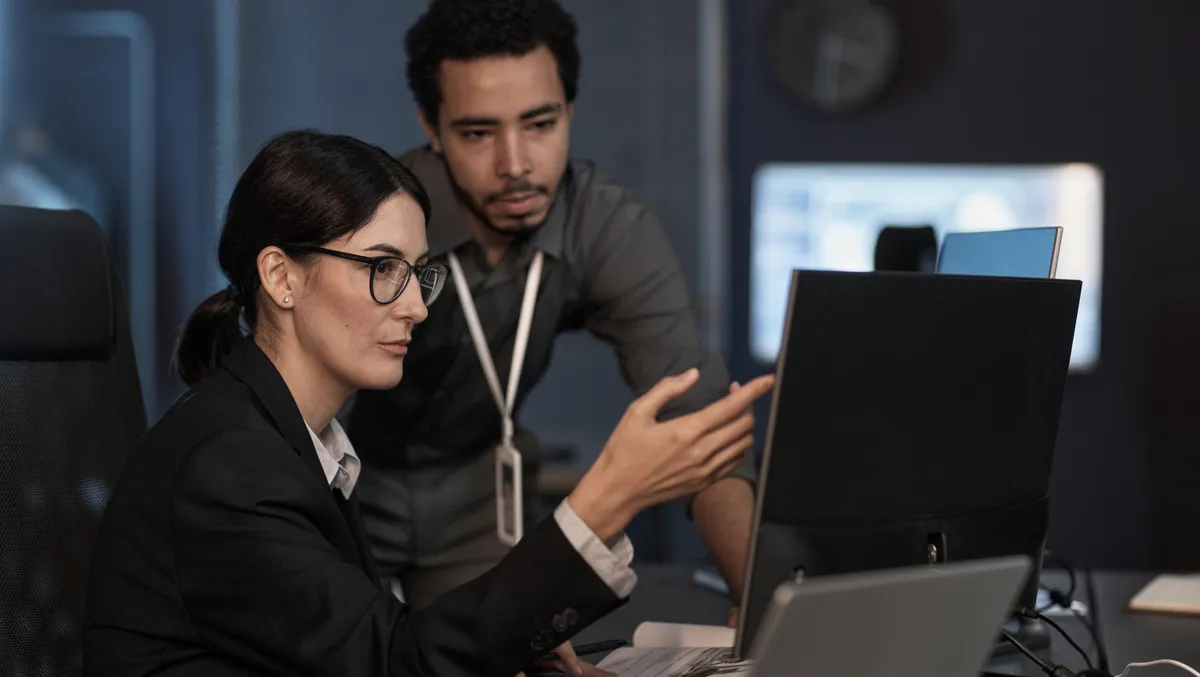 Motorola Solutions are creating safer, more productive workforces
With changes to how we interact with one another across a range of industries, safety protocols are always evolving. Motorola is responding to this call for greater safety, efficiency and productivity by unveiling its Safety Reimagined Platform.
The platform, set to become the industry standard, offers new ways for industrial organisations to ensure safety is built into every facet of their operations.
The Safety Reimagined ecosystem focuses on three pillars that lead to better working environments: Safety, Efficiency and Productivity. These three pillars are intrinsically linked as technologies that create safer environments allow those same workplaces to be more productive and streamlined. These three pillars can also create more innovative practices for businesses, a crucial part of staying successful in the ever-changing digital landscape.
Safety Reimagined leads the way by bringing together a full suite of safety technologies in a single platform, such as video surveillance and voice communication, as well as data management - a vital addition in the wake of increasing enterprise cyber attacks.
Combining these capabilities creates a comprehensive platform that promotes the safety of the highest quality to ensure everyone across the organisation is protected.
Motorola's new platform focuses on seven key industries: utilities, manufacturing, hospitality, hospitals, airports, stadiums and schools, equipping each with Orchestrate, a workflow automation tool. Implementing this new tool will have unique benefits for each different industry.
Orchestrate is a business automation engine for any enterprise ecosystem that enables users to integrate disconnected processes, completely manage and optimise workflows, and provide consistent responses every time. Further, the number and complexity of workflows can grow to meet any company's individual needs.
Orchestrate: The Features
The solution's features include an intuitive and visual rule design, allowing users to author and maintain business logic outside traditional code through a straightforward graphical interface.
As an enterprise cloud platform, Orchestrate allows its users to automate their operations quickly and at scale. The platform also connects voice, data, video, software and analytics.
In addition, Orchestrate can use superior analytics to trigger conditional logic, which can alert and inform relevant participants in an operational lifecycle. The platform also enables automating digital workflows from simple machine-assisted decision-making to complicated workgroup event management, streamlining many business functions.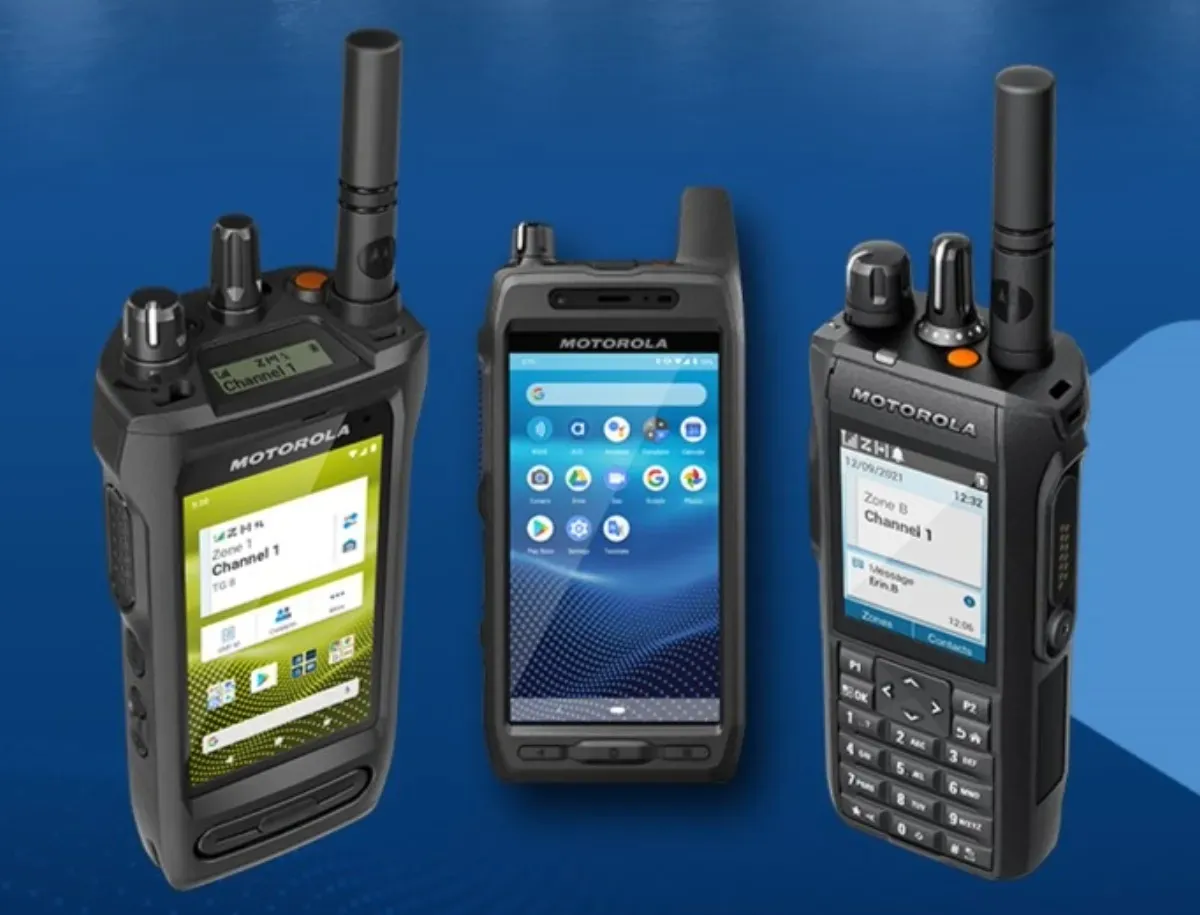 NEXT-GEN DEVICES:
MOTOTRBO R7 Portable Two-Way Radio
As part of its focus on safety, Motorola has introduced the MOTOTRBO R7 Portable Two-Way Radio, which has been future-proofed so teams can have what they need now and beyond. It also includes design updates and connectivity options to ensure teams stay connected.
The R7 features a large 2.4-inch 320 x 240-pixel display, intuitive user experience and efficient navigation so teams can take in more information right from the first glance, speeding up response times.
It also has front and back microphones for advanced noise cancelling, a front speaker behind the keypad and a slim, long-lasting battery.
The R7 offers superior loudness and clarity, making it easier to hear when audio communications can be challenging to ensure teams can hear and be heard at all times.
This is achieved through analog and digital Adaptive Dual Microphone Noise Suppression, which automatically cancels out the feedback of other close-by radios in tightly packed areas, monitoring background noise and adjusting the speaker volume.
Further, the R7 comes with custom voice coverage to ensure connectivity everywhere it counts and a customisable audio experience so that users can adapt to different situations and settings.
The MOTOTRBO R7 Portable Two-Way Radio also comes with five years of hardware repair coverage, technical support, software updates and premium features to help users resolve issues with minimal downtime.
MOTOTRBO Ion Portable Smart Radio
Motorola's new MOTOTRBO Ion combines exceptional Push-To-Talk (PTT) performance with an open app ecosystem on the Android platform and access to the company's technology ecosystem. This includes video security and analytics and advanced network security.
Ion empowers teams by ensuring they stay connected throughout all their networks and devices so that business-critical data and workflows are unified and simplified, ensuring the capabilities of any workforce are always at their best.
The device has an intuitive touchscreen allowing users to view high-resolution images. The new offering also has an integrated camera that lets users send and stream photos and videos.
Further, Motorola has focused on making this a dependable and easy-to-use product in every environment, which is why it has outstanding audio quality. It's also made from robust materials, such as its rugged touchscreen, all chosen for its exceptional impact resilience.
Connectivity is a significant priority for Motorola, and the MOTOTRBO Ion is designed to ensure workforces are connected anywhere they do business. Users can seamlessly communicate through voice and data over public and private networks. Additionally, Motorola's Voice Handover feature switches users to broadband automatically as soon as they move beyond their radio system coverage.
This offering brings an unprecedented ownership experience that allows users to deploy their smart radios faster and keep them in the field longer. It uses cloud-based configurations and provisioning, remote updates and real-time device monitoring so users can deploy and maintain their radio fleet without touching the device much and with minimal downtime.
Nothing is faster than PTT, but you don't have to be limited to traditional two-way radios. You no longer need to be restrained by devices at all. Many teams use multiple devices, and Motorola Solutions offers a way for you to communicate seamlessly across all of them.
You can turn your Android or iOS phone into a PTT handset with the WAVE PTX mobile application and get instant communication anywhere you have broadband service. You can communicate and collaborate with individuals and teams across regions at the touch of a button, meaning everyone is in the loop. You can tailor the app to suit your needs with two display modes. And you don't have to use just your voice; push messages with text, video, images and file attachments throughout the app.
The Evolve is a rugged LTE device with dedicated PTT controls and open platform architecture for those who want more than voice communications. Its intuitive user experience and seamless connectivity make it an ideal companion for WAVE PTX.
In the age of cyber-attacks that we're living in, especially those on enterprises, Motorola has planned to include a defence-in-depth approach that offers multiple layers of security to help stop unauthorised device access and malicious activity and safeguard organisations and their data.
Find out more about the future of workplace communication and prepare your business to face anything that comes your way.
Disclaimer: This was produced for the South Pacific region, and some products may not be available in other regions.