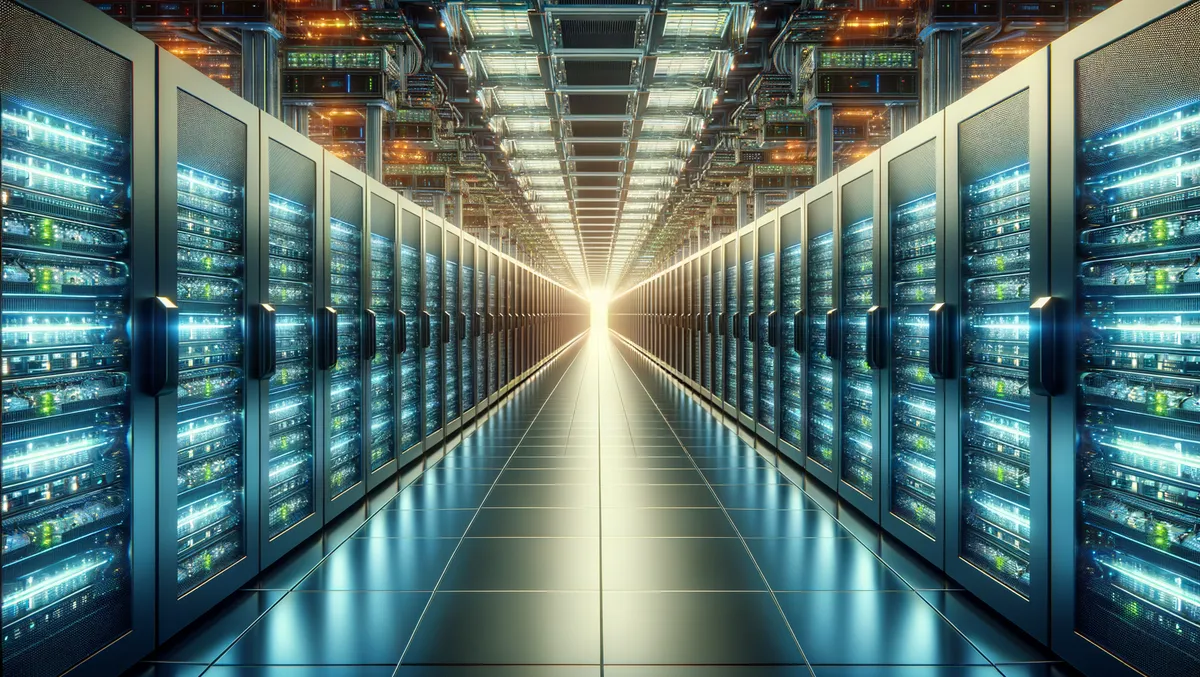 Bitdeer to launch AI cloud service powered by NVIDIA SuperPOD in Asia
Bitdeer Technologies Group has announced plans to launch an Asia-based cloud service, Bitdeer AI Cloud, powered by NVIDIA DGX SuperPOD. The innovation is part of Bitdeer's objective to develop GPU cloud capabilities to cater to the escalating demand for AI computing power. Bitdeer AI Cloud users will gain access to top-tier NVIDIA AI supercomputing capabilities, enabling them to accelerate the development of generative AI, large language models (LLMs) and other AI workloads.
Rapid advancements in machine learning, artificial intelligence (AI), and LLMs have sparked a massive demand for potent, reliable and accessible cloud-based computing solutions. The public cloud platform-as-a-service (PaaS) market expanded by over 32% in 2022, indicating the successful partnerships businesses are forming with cloud providers. Moreover, the ever-growing online gaming, livestreaming, and social media industries in Asia are escalating the imbalance between the supply and demand for computing power.
The new GPU cloud service from Bitdeer builds on the company's extensive customer base across Asia. Leveraging Bitdeer's experience in hash rate-sharing and cloud services, companies and entrepreneurs can utilise cutting-edge computing capabilities provided through the NVIDIA DGX platform.
Bitdeer CEO, Matt Linghui Kong, remarked on the partnership's potential. "We are excited to lay the groundwork with NVIDIA for the next era of AI and large language model advancements in Asia. Becoming a Preferred member of the NVIDIA Partner Network validates our technological competence and market reach. We look forward to collaborating with NVIDIA to empower businesses in Asia to innovate, grow, and prosper."
Senior Director of the DGX platform at NVIDIA, Tony Paikeday, stressed the business advantages that generative AI can bring. He stated that Bitdeer can offer the necessary AI supercomputing and software to develop and deploy generative AI models and services, thanks to its NVIDIA DGX infrastructure.
Bitdeer, recognised for its global data center deployment skills, expertise in high-performance machine operations, and extensive knowledge of cloud services, is developing its GPU cloud business strategically. With the status of an NVIDIA Preferred partner, Bitdeer is set to enhance its GPU cloud capabilities. Its strategic plan involves four phases encompassing Infrastructure as a Service (IaaS), PaaS, Software as a Service (SaaS), and Application as a Service (AaaS).
The base of these phases lies in IaaS, where Bitdeer aims to offer high-performance GPU cloud infrastructure as the bedrock for AI-driven pursuits. The PaaS phase focuses on simplifying the deployment and management of AI applications, with Bitdeer actively developing a comprehensive GPU-as-a-Service platform. By delivering AI software services in the SaaS phase, Bitdeer will democratise AI, making it available to all sizes of organisations and reducing the difficulties of in-house development. Finally, in the AaaS phase, Bitdeer will enable businesses to integrate AI easily into existing workflows by providing Application and services.
Bitdeer's ultimate vision is to create a dynamic, flexible platform for executing complex AI workloads by leveraging GPU cloud infrastructure. The scalability and adaptability of this platform will democratise AI solutions across a broad range of industries. The last phase of the roadmap will enable the seamless incorporation of custom APIs into existing applications.
Bitdeer anticipates the launch of its high-performance cloud service platform, based on NVIDIA DGX SuperPOD, in the first quarter of 2024.