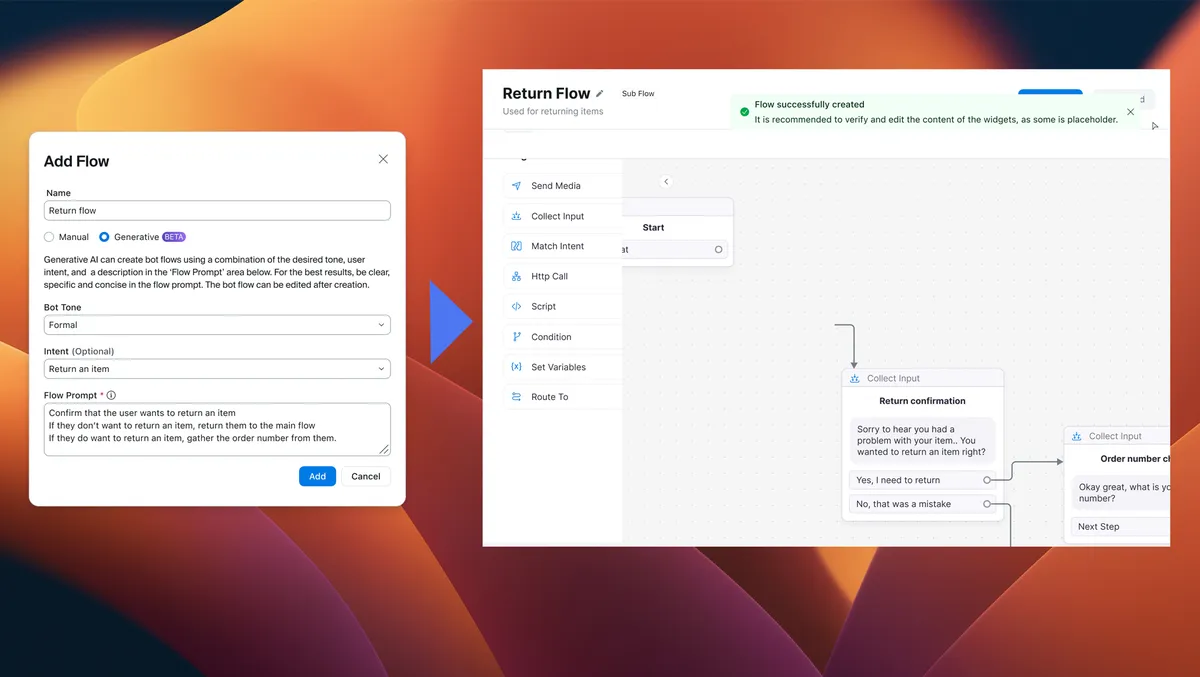 Enhanced customer experience platform with Zoom AI-powered innovations
Zoom, the all-in-one intelligent collaboration platform, has today launched several exciting innovations to enhance its customer experience. These enhancements to Zoom's affirmative AI-powered client offering aim to equip customer service teams with the tools necessary to engage with customers effectively.
Zoom AI Expert Assist, a new addition to Zoom Contact Centre, leverages generative AI capabilities to provide efficient knowledge-based articles and valuable insights during live engagements. Similarly, Generative AI in Zoom Events provides event managers with useful support concerning event preparation and live event execution. These AI-composed event invitations along with pre-event lobby chats and sessions will guide users through a seamless and engaging event experience.
According to Vi Chau, head of product, Zoom Phone and Contact Center at Zoom, "Customer expectations have evolved — they expect seamless, personalized, engaging interactions across all touchpoints. With teams more dispersed than ever, creating connected workflows is key to delivering satisfaction to both customers and agents." Zoom sees conversational AI as a pivotal integration, helping businesses build meaningful relationships with their customers.
Since its launch last year, Zoom Contact Center has matured into a comprehensive customer experience suite, introducing more than 600 new features in less than 18 months. These include the Workforce Engagement Management solution, catering to agent coaching and forecasting needs.
New to Zoom's customer experience approach is Zoom AI Companion, which offers live transcription, summaries, and live sentiment among other tools to boost agent productivity. Another innovation is the Zoom AI Expert Assist, which employs AI to adapt, listen and present real-time actionable suggestions to supervisors and useful customer information to agents.
A significant update comes with the addition of auto-generated bot flows and AI intent creation in Zoom Virtual Agent. These new tools facilitate the rapid development and training of Zoom Virtual Agent chatbots, eliminating the need for coding knowledge. Furthermore, Zoom has extended its channels to integrate with popular Meta digital messaging apps, WhatsApp and Messenger. This integration will enable brands to engage customers in environments they're already familiar with, potentially increasing long-term loyalty and expediting resolutions.
Zoom's focus on enhancing its AI capabilities has also touched upon event management. Generative AI will support event managers by streamlining production processes and relieving some common challenges associated with event setup. This AI support will extend to composing email invitations, session creation, and lobby chat construction, with elements expected to roll out in the coming months.
Zoom intends to deliver a modern customer experience by continually investing in its platform and driving customer experience innovations. Its integrated customer relationship management (CRM) systems and marketing automation services aim to provide a dynamic omnichannel offering for clients. Zoom's contact centre features will be available in new tiered bundles, offering an array of services including real-time transcription, Agent CTI integration, surveys, and AI Companion capabilities.
Zoom is an intelligent collaboration platform that simplifies connectivity for businesses and individuals. Founded in 2011, it provides solutions such as team chat, phone, meetings, omnichannel cloud contact centre, smart recordings, and whiteboard among others, facilitated by its user-centric technology.