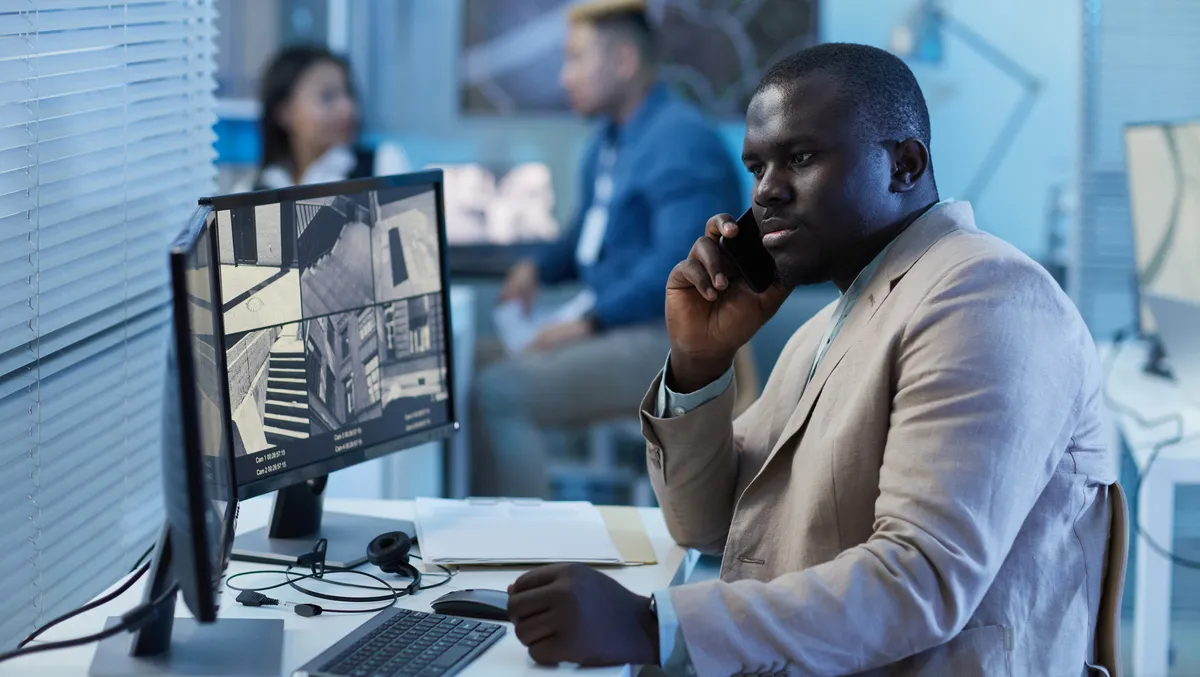 Here's why a smart city needs to be a people-first city
According to the United Nations, 68% of the world population is forecast to live in urban areas by 2050. With city populations on the rise, urban planners, municipal governments, and businesses have to make important decisions about security to ensure that these urban areas are both safe and smart. This article details how cities around the world are turning to video technology to improve safety, mobility and sustainability and create a better urban life.
Technology advances
Traditionally, ensuring the safety of a city has mostly been achieved by surveilling certain areas to fight against criminal acts such as theft, drug trafficking or violence.
Today, advances in physical security technology, such as AI- and Machine Learning-based video surveillance cameras, are providing security professionals with enhanced situational awareness, allowing them to be more proactive than reactive. When it comes to ensuring public safety, and maintaining a secure environment, having a complete picture can make all the difference.
With the right data, cities can allot the right resources to the right area at the right time. They can, for example, improve emergency responses by giving first responders enhanced situational awareness and deploy resources more effectively. Mobility is also a key aspect of smart cities, and the data gained thanks to machine Learning-based cameras is invaluable in improving citywide mobility.
For example, daily commutes can be improved by monitoring and analysing overcrowded public transport and improving foot traffic mobility through stations. It also enables cities to improve people's experience with public transport, increase their usage rate and thus reduce CO2 emissions.
AI-based security solutions offer cities the tools they need to improve overall public safety and quality of life. A comprehensive security platform that combines video surveillance and data analytics can enable cities to work smarter by providing emergency preparedness, enhanced situational awareness, and improved operational efficiency.
For a while, AI-based security solutions were reserved for big urban areas, but thanks to the latest innovations, AI cameras do not require an increase in the IT infrastructure and are a lot easier to use, making smart city technologies accessible and relevant to medium and small cities' needs too.
Towards better data management
Managing data is often a challenge for cities. City administrators need a way to pull together and make sense of large amounts of information from different sources, sensors, and information systems to fight and prevent unfortunate events efficiently. They also need a solution that can allow public organisations to work closely with first responders to develop an emergency response plan where video surveillance streams and other data from IP sensors can be correlated, analysed, and shared quickly with relevant parties.
Using a video management system with a smart search function enables security officers to stop a potential perpetrator faster. Smart search functions allow the software to search through the recorded video and evidence data looking only for activity that matches certain search criteria. The i-PRO Active Guard intelligent search application, for instance, can help officers search for an elderly man with a red cap and a white short-sleeved top, or a blue SUV car going in a specific direction with just a few mouse clicks. This can help to quickly filter through hours of video footage in a few seconds/minutes, making the entire investigation process much more efficient.
And because privacy is also important, the metadata generated by the camera should not contain any personal identifiable information (PII) to comply with privacy regulations such as the GDPR.
A need for agile but secure solutions
Over the last few years, we've seen the rapid proliferation of cyber attacks, which likely won't abate anytime soon. In the context of smart cities, these kinds of attacks could target a city's key infrastructure, causing major disruption.
There are several ways for cybercriminals to gain access to an organisation's network. An employee can click on a link in a phishing email or forget to change a default application password. Cameras and other IoT devices that are improperly designed or configured may have limited security capabilities and pose significant cybersecurity risks. An attack that originates in a camera can find its way through an organisation's network to block access to critical applications, lock and hold files for ransom, or steal personal data.
Today's hackers know that certain security devices are easy to take over and use as an entry point to a connected network. This means that security cameras and other security IoT devices need to be selected carefully and should be considered critical network devices that need to be protected and monitored for both operations and cybersecurity.
Moreover, when public sector organisations are developing replacement programs for their old model cameras, they can prioritise strategies that support modernisation for both physical and cybersecurity. They can also look for trustworthy manufacturers that build their solutions with cybersecurity in mind. For example, they can check if they work hand in hand with international associations to adhere to the latest cybersecurity best practices, if their products come with several security layers such as advanced authentication and encryption technologies, if they conduct regular penetration tests and audits, or if they have a comprehensive strategy in place to close security gaps and vulnerabilities.
From safety to quality of life
Livability is absolutely essential to life in a city. Key components of what makes a city livable include design, infrastructure, and of course, public safety. When these elements successfully converge, the population of a city is able to move about freely, creating a positive and efficient environment. Maneuverability throughout a city informs our decisions, from which route to take to work to what roads local governments decide to build.
Take city traffic, for example. Video surveillance cameras, automatic license plate recognition, and analytics can work together to improve traffic. Emergency departments can identify incidents quicker – which means they can respond and clear the roadways faster. When situations arise, local organisations can use technology to communicate detours which results in better traffic flow and happier citizens.
In order to ensure that urban centres around the world can safely and efficiently manage the increasing number of residents while improving livability, it's essential for community stakeholders, like the government, law enforcement and businesses, to leverage advances in security technology so they can not only ensure the safety of their citizens but also their quality of life.