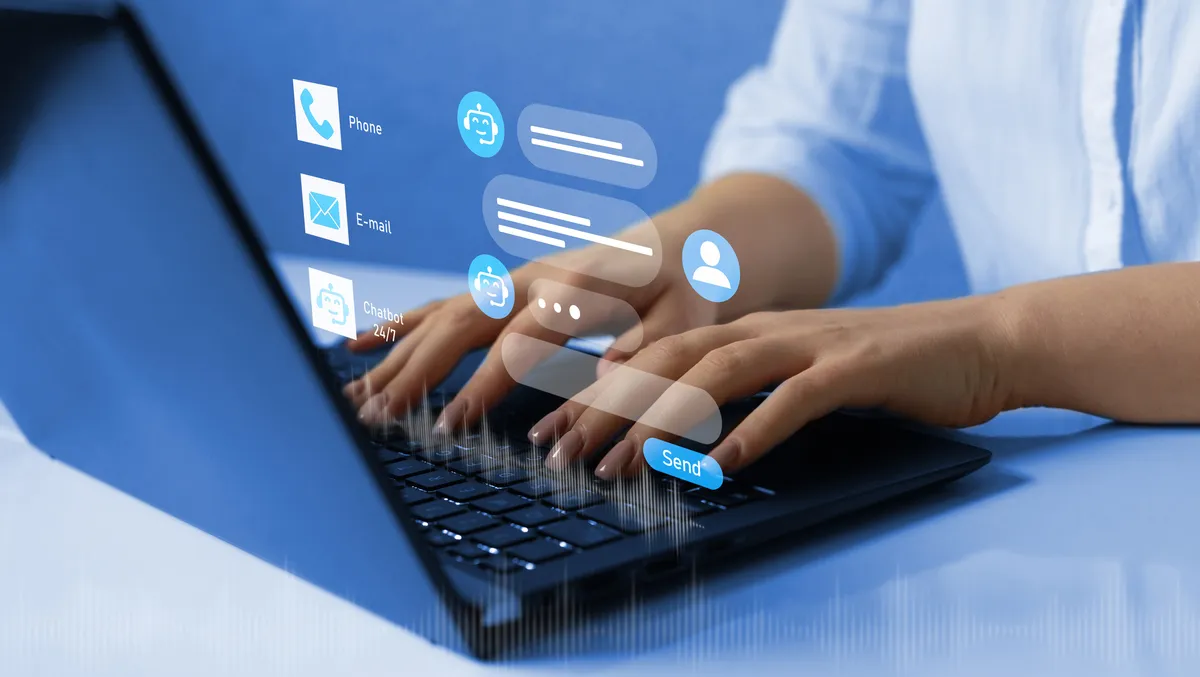 New Zoom virtual agent aims to transform customer support
Zoom Communications has introduced the Zoom Virtual Agent, an intelligent conversational AI and chatbot solution that uses natural language processing and machine learning to understand and instantly resolve issues for customers accurately.
Zoom Virtual Agent works around the clock on multiple support channels to deliver fast, personalized customer experiences, reduce call volumes and handle times for human agents, and drive significant cost savings for organizations.
Unlike many chatbots on the market that require extensive coding, Zoom Virtual Agent uses proprietary AI and machine learning technology to accurately interpret what customers or employees are asking, even if they use everyday language. With this extra level of intelligence, the virtual agent requires less maintenance and has a lower total cost of ownership (TCO) than traditional, "rules-based" chatbots, delivering a better user experience.
"Every leader I speak to is seeking dual outcomes from their CX technology: superior omnichannel resolutions for their customers and an improved bottom line," says Mahesh Ram, head of digital customer experience at Zoom and formerly the founding CEO of Solvvy, the conversational AI company acquired by Zoom in 2022.
"Imagine being able to deliver fast, accurate resolutions in 50% or more of your self-service interactions just weeks after launching. Solvvy delivered these types of outcomes for many leading brands."
"We've always enjoyed working with Mahesh and team, who helped us level up our support with self-service rates that exceeded our expectations," adds Marissa Morley, CX tools specialist at SeatGeek, the leading mobile ticketing platform. "We're excited to see what that same team has done with the new Zoom Virtual Agent."
Zoom Virtual Agent integrates seamlessly with various CRM, chat, and contact centre platforms. It shines as part of Zoom Contact Center's video-optimized CCaaS platform that helps businesses deliver prompt, accurate, and highly personalized customer experiences.
With more than half of consumers saying they'll leave a brand after just one or two negative support experiences, it's more important than ever to deliver the experiences they expect.
"Great CX is a table-stakes consumer expectation today. It doesn't matter whether someone is hunched over a mobile device in the middle of the night or messaging a brand about an order on their lunch break," notes Ram.
"Zoom Virtual Agent exists precisely for this era of high customer expectations and limited business resources. Finally, high-quality customer experiences that are 'always-on,' accurate, cost-effective, and don't require expensive development resources are here."
From accurately understanding the customers' true intent to intelligently routing that customer to the right contact centre agent when needed, Zoom Virtual Agent delivers personalized experiences that create higher CSAT scores and brand loyalty.
Zoom Virtual Agent automatically crawls and learns from the customer's knowledge bases and FAQs to deliver accurate answers immediately.
The difference is Zoom's proprietary NLP technology, which interprets conversational language and end-user intents, so the customer doesn't have to rely entirely on specific keywords like many traditional chatbots. And you can build your own unique, custom intents instantly.
Moreover, Zoom Virtual Agent helps deliver consistently excellent service across various channels - web, mobile, and social.
Zoom Virtual Agent guides customers to the correct channel or live agent when needed, with the key details to keep everyone on the same page.
Zoom Virtual Agent gives powerful insights into the voice of the customers. The analytics dashboard also helps quickly identify gaps and low-performing Knowledge Base content so you can update content and track the results.