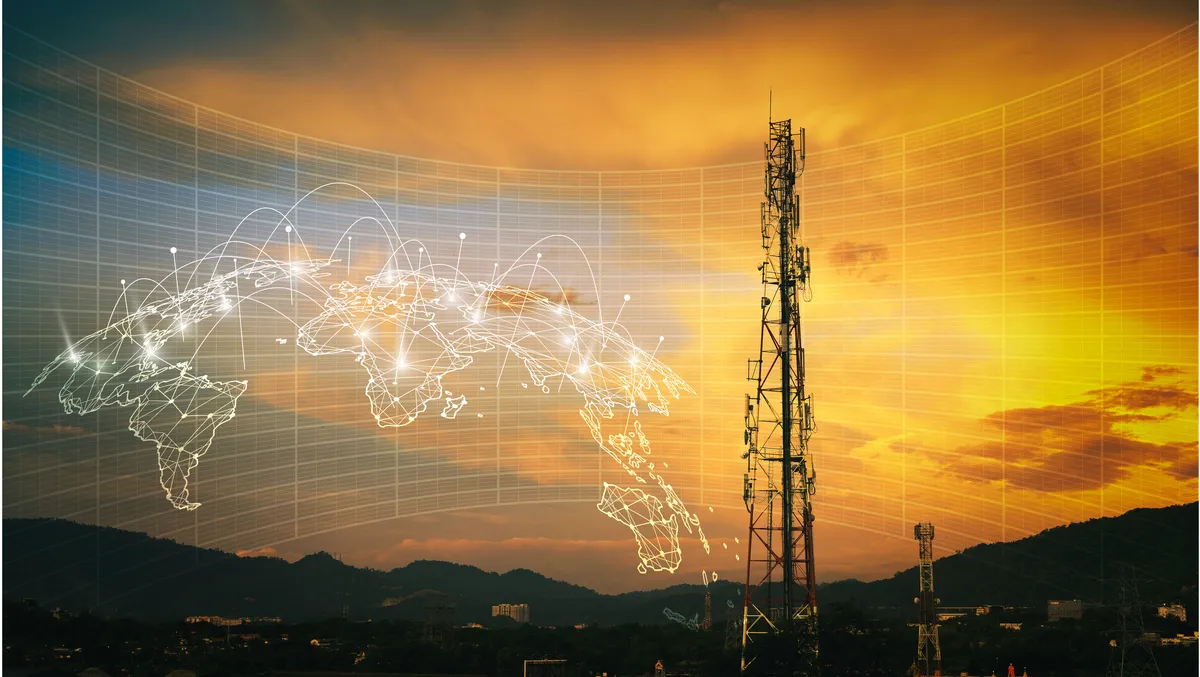 Oliver Wyman's survey reveals broadband and mobile trends
New research from Oliver Wyman reveals specific customer segments in broadband and mobile are still willing to pay more despite dynamic economic conditions.
Oliver Wyman's annual global Telco Consumer Survey provides insights into changes in consumer preferences.
The survey includes over 7,000 respondents in six countries from 22 March to the 3rd of April this year, including 1013 Australian respondents across states, metro and regional areas, and age groups.
Felix Iblher, Oliver Wyman's Partner and Head of Communications, Media and Technology Practice in Asia Pacific, comments, "Despite current economic challenges, the telecommunications industry in Australia can still realise growth through six key opportunities."
The survey reveals that consumer spending is declining, as evidenced by the stagnant number of connected devices across countries.
The average number of household devices in Australia remains unchanged, while the UK and Spain have the highest average number but have experienced the greatest declines.
Mr Iblher continues: "The findings show only 32% of Australians are likely to switch their fixed broadband and mobile provider in the next 12 months, which is lower than their European peers by 10%."
"Among those planning to switch broadband, 49% of Australian broadband users prioritise price, which is slightly less important than for the average European.
"However, 24% of Australian customers prioritise reliability and 17% speed when switching providers and are willing to pay more for those features," concludes Mr Iblher.
Zia Bhadiar, Oliver Wyman's Partner, Communications, Media and Technology Practice in Australia, says: "While price remains a key factor for Australian broadband users, reliability and speed are becoming more important considerations in their decision-making process."
"Nearly half of them plan to upgrade their broadband speed within the next 12 months, and 64% are willing to pay more for faster speeds."
"Telco operators can proactively target customers who have broadband with speeds up to 50Mbps and over 100Mbps, as they are twice as likely to pay up to 20% more," says Mr Bhadiar.
The survey highlights that although two customer segments are interested in upgrading their broadband speed, 34% of customers are unsure of their current broadband speed.
This group is also considered the least active, with only 30% planning to upgrade their broadband speed.
Wyman says these findings may present an opportunity for customer education and indicate the need for more awareness and information about the benefits of upgrading.
The survey suggests that mobile customers exhibit a similar dynamic to broadband customers. Although the net satisfaction of mobile services is at 24%, only 30% of Australians are likely to switch their mobile service provider in the next 12 months, which is 14% less than the European average.
Mr Bhadiar continues: "Within Australia, we see consistency in consumer preferences across broadband and mobile."
"87% of customers that prioritise price for broadband also prioritise price for mobiles."
"When switching mobile providers, price is the primary purchasing criteria for 56% of customers, but in comparison to Europe, Australians are less price sensitive.
"In comparison, customers prioritising price can be as high as 71% as seen in France.
"Service quality, which includes network performance, data allowance, and regional coverage, is more important to Australians than to their European peers," says Mr Iblher.
Oliver Wyman's practice, in line with the survey, is to help clients compete intelligently, serve customers efficiently, operate faster and at a lower cost, invest more rationally, and innovate with a business purpose.