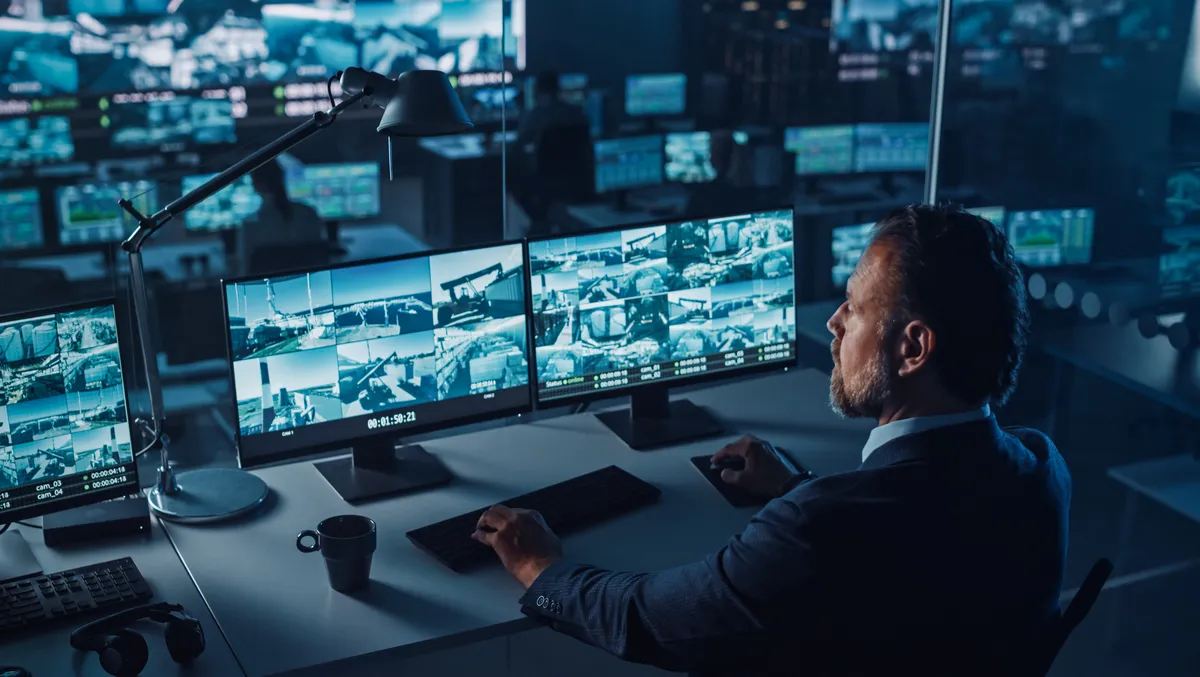 Videonetics establishes its regional HQ in Singapore
To expand its business in Southeast Asia, Videonetics has recently established its regional headquarter in Singapore. It reinforces the company's commitment to serving its partner community and customers across Southeast Asia.
Videonetics has recently refreshed its brand personality. Their new brand identity is the most potent expression of their operating philosophy, Look Deeper, and their time-tested values of innovation, integrity and commitment towards their partners, customers, and the security industry.
The opening of the Singapore office will further strengthen the company's relationships with partners and customers while addressing their local requirements for artificial intelligence and deep learning-powered video management solutions.
Strong collaboration with dominant regional ecosystem manufacturers will open new business opportunities and serve the marketplace with innovative end-to-end solutions.
"We continue to witness strong growth in SEA markets, and we are proud to establish our regional HQ in Singapore. Our regional office is a testament to our commitment to serve the partners and customers quickly and in a more efficient way," says Avinash Trivedi, Vice President of Business Development at Videonetics.
"Videonetics has cemented its leadership position as #1 VMS provider and one of the top five brands in Asia for several years now. With our focused strategy for Southeast Asia, we remain committed to our 'Customer-first' approach and deliver beyond the expectations of all our partners and customers."
As new technologies emerge, extracting actionable intelligence from ever-increasing volumes of video data with accuracy and speed becomes critical for proactive monitoring and advanced surveillance.
Videonetics' Unified Video Computing Platform (UVCP), powered by indigenously developed artificial intelligence and convolutional neural network-based deep learning framework, provides operational efficiency, data-driven insights, situational awareness and actionable intelligence.
At the same time, Videonetics neoteric approach helps create products and solutions that are integrated yet modular, ONVIF compliant, OS and hardware agnostic, cloud-ready, scalable and interoperable.
Videonetics gives clients the power to simplify the complexities of handling vast amounts of video data with its intelligent video management system VMS 3.0, which encompasses multiple video computing services in a unified and homogenous software architecture platform.
The enterprise-class IVMS 3.0, an Intelligent Video Analytics Software, is indigenously designed to tackle everyday challenges with its next-gen, adaptive user interface and military-grade security for any size of deployment across verticals.
IVMS 3.0 is a video intelligence software handles cybersecurity threats with its multi-pronged security measures. Furthermore, Video Management System IVMS 3.0 has a built-in DC-DR framework that protects the video data from any loss or corruption, ensuring data safekeeping and replication for business continuity even in extreme circumstances.
In a related announcement, Louis Lyu has joined Videonetics as the Regional Manager for Southeast Asia and will be based at the Singapore office. With more than 20 years of experience in the video surveillance and security industry in the Asia Pacific region, Louis' presence will bolster Videonetics' continued integrity and leadership in the region. He will be instrumental in creating, maintaining, and growing the market for a unified family of Videonetics products. He will also be responsible for defining and implementing strategies for expanding business and fostering deeper engagement with key constituencies, comprising consultants, system integrators and end users in Southeast Asia.